My Parents
I was born to an amazing, intrepid Mother who followed her heart and my Darling Dad who was one of the kindest men I have ever met.
Mother and Father met in Durban when my mum's brother befriended my dad.   My mother was at that time engaged to a very much older man, a friend of grandfathers', much to her brother's dismay.
Uncle Tommy felt that introducing her to my dad would be a good thing.
This ploy obviously worked, as mum terminated her engagement forthwith,  and in fact had two engagement rings at the same time, as Dad was not slow on the uptake and asked her to become engaged to him during his holiday.
As Mum and Dad were married for 59 years, it certainly was the right thing to do.
Engagement ring, number one, was returned and believe me when I tell you that I shall be forever grateful as I should not have had the wonderful father I was blessed with until his passing at the age of 86.
They taught me to love God, always be on time, love books and reading, and never to say "I am bored". The last one would always end up being given a job to do.
Whatever the plan was for any outing, if we weren't ready to leave when Dad was ready to go, he simply left us behind.
We four children learned very early on to get a move on if we didn't want to miss out on what could be a drive into the country for a picnic, a day at the river trout fishing, climbing up a cliff face, or visiting relatives on a farm.
Dad could whistle like a bird and it was always such a pleasure to be in the car with the family, either with Dad happily whistling or with the singing competitions that went on between those sitting on the long front seat and those relegated to the back.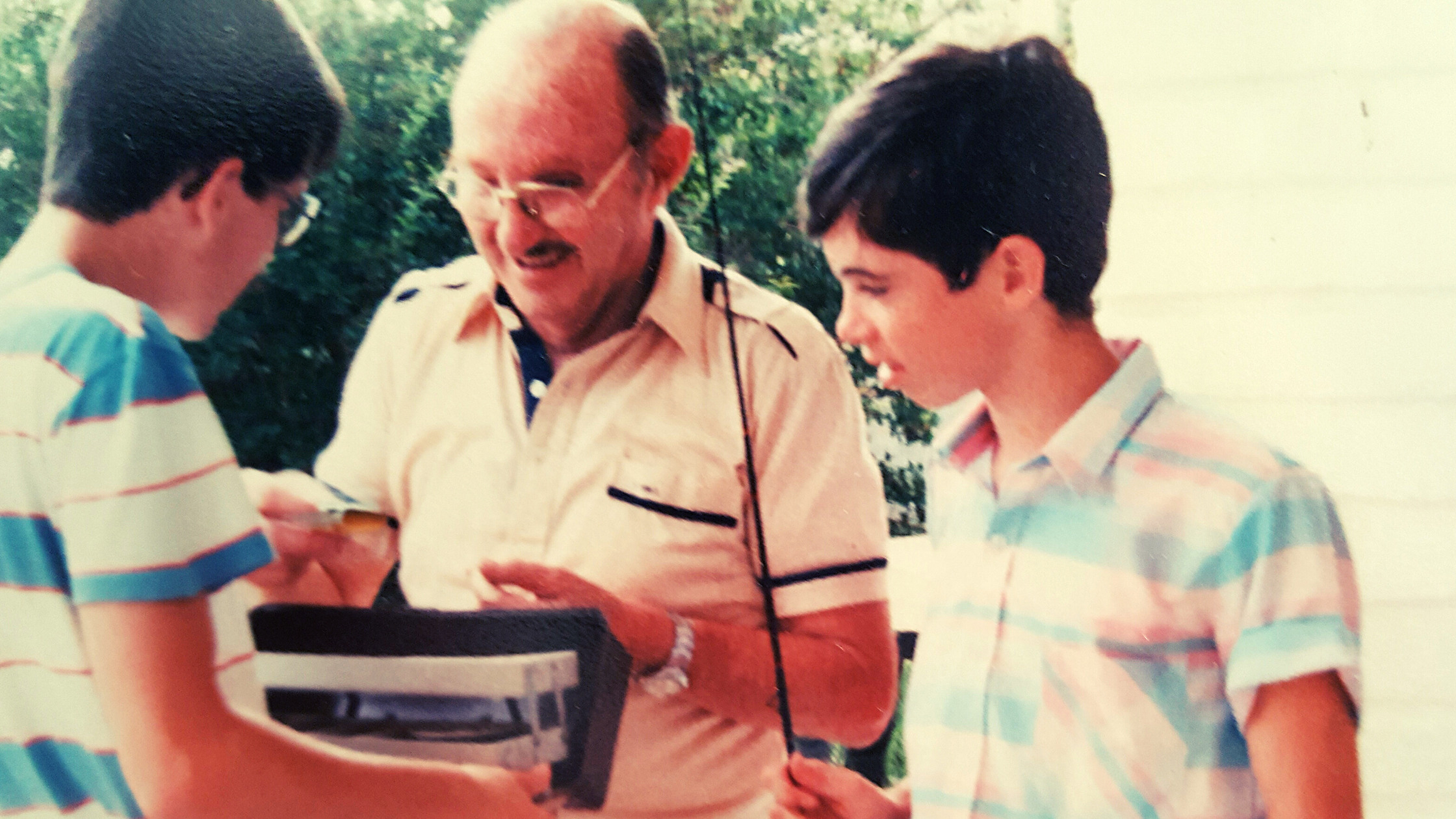 My Family
We children took turns doing the ironing while Mum read to us. The only one not required to iron was my little brother, but we sisters all had to take turns to read and to iron.
Thus we went through some great books, Little Women. The Children of the New Forest, Little Britches, Man of the Family, Anne of Green Gables, Jane Eyre, Cheaper by the Dozen, and many more which for the moment I cannot recall.
My parents were avid gardeners but had very different styles of gardening, Dad wanted everything to be in straight lines and Mum was more artistic in her placing of plants.
Arguments would ensue, which ended up with Dad being in charge of the kitchen garden and Mum the flowers garden out front.
I might tell you that this did not stop Dad from going around to the front now and then and "replanting"  Mum's flowers in dead straight lines, after first shaking off the soil which didn't always auger well for the poor plant.
On the Move (again)
My beloved father was born with "ITCHY FEET" which meant that we as a family were forever on the move, this was great for my adventurous spirit but not so good for my education.
In all, I attended 8 schools all over South Africa and Zimbabwe.
It was hard to adjust to the different subjects taught and the way they were put across so I tended to drift off into the world of dreams and make-believe, only concentrating my efforts on art and botany.
Somehow I managed to get through the exams, how though,  is a complete mystery.
Being Teased Mercilessly
From an early age, I was found to have extremely poor eyesight and was blighted to wear the most ghastly round spectacles with lenses as thick as bottle bottoms.
The problem with my eyesight was not made any better when we all came down with a very bad dose of measles. I can recall blankets being put up against the windows to keep out the light.
These hideous glasses (spectacles) were a great trial as it made it easy, as the new kid on the block, to become the butt of many jokes, name-calling, and pranks.
Not long after arriving at another new school, this time in Redcliff I had a very traumatic experience when my glasses were snatched off my face and I was then led to "death rock". My poor specs were tossed into the bush and then I had chilli rubbed into my eyes.
As I was practically blind without glasses this was double trouble.
When I had not returned home after school, my sisters were sent to find me and to then scout around until they located my specs.
It helped to have two older sisters lead me home.
It took a while to recover from this, but recover I did.  I am not sure quite how much damage this did to my eyes but it certainly damaged my self-esteem and confidence.
Taking back My Power
The teasing went on until I realized that I could run rather fast, was a good swimmer and diver, and earned my stripes, so to speak, being chosen for team events, etc, Thus I became more acceptable to the school community as a whole.
Once I had become acceptable by my peers and settled down at school, I simply fell in love with the free and easy Rhodesian lifestyle. We were able to roam around the village at leisure as long as we were home by 5 pm. for supper.
What wonderful memories to have of childhood.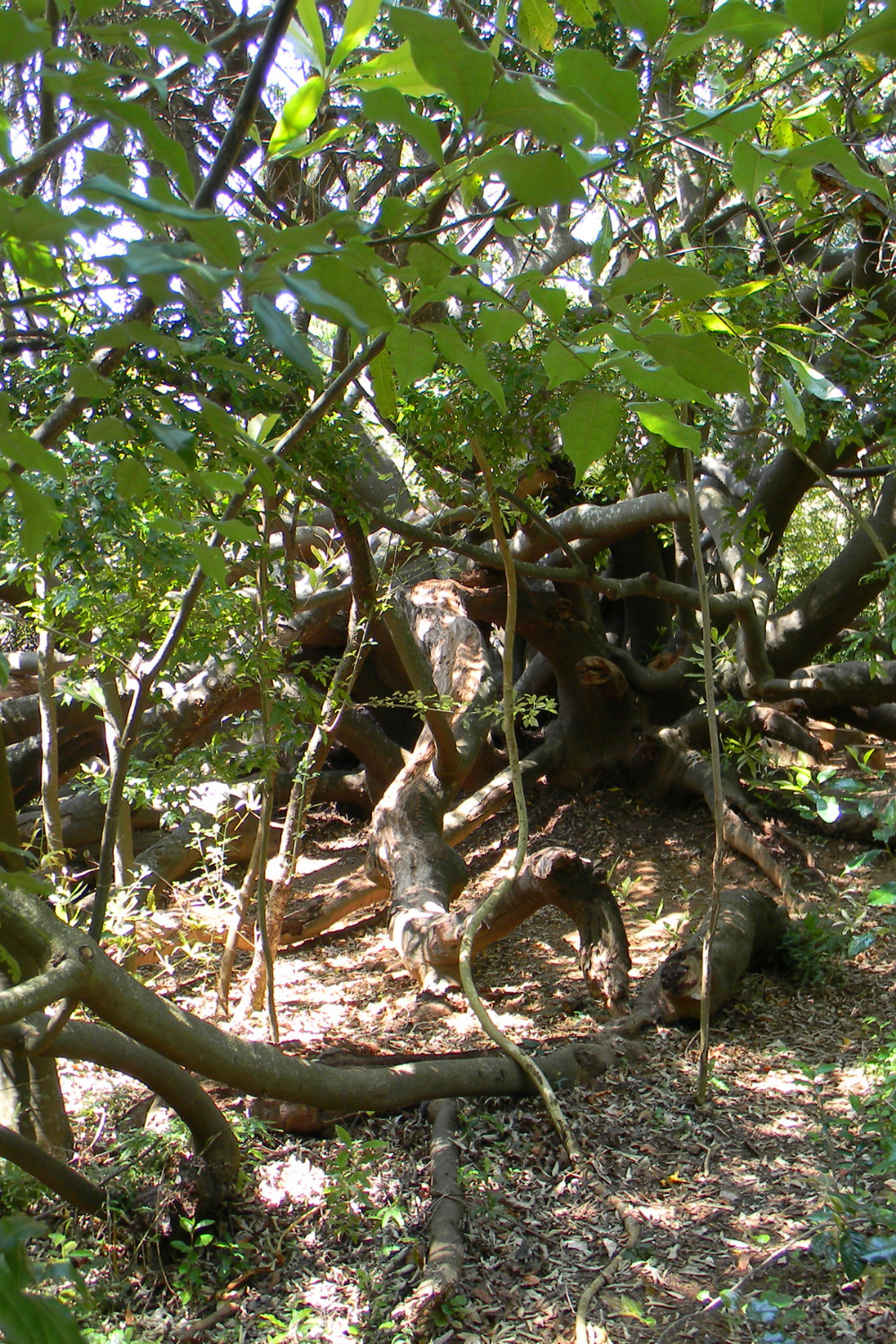 It was a privilege to be born at a time when it was safe to run wild, the biggest danger was stepping on a snake. Although we saw many and varied species, thank goodness that didn't happen.
We were so fortunate to live in Townsend Crescent as we had the bush right across the road and the freedom to explore.
Many wonderful adventures were had.
We had a lovely big garden with trees to climb, best of all was the large natural rockery at the end of the garden. This made for great games of "hide and seek", "cowboys and crooks", and also for sitting down behind a rock with a book in hand to get away from my sibling when I felt the need for it.
We children were each given a small patch of garden to cultivate. The choice of plants was our own. What a feeling of accomplishment it gave to see the seeds developing into seedlings and then growing into sturdy plants. I recall growing loofah creepers which did really well. Another favourite was geraniums and of course green beans.
Some of my happiest moments were spent following bush paths watching the platoons of army ants finding their way through the grass to wherever it was they were marching to.
Riding my trusty bicycle out to Cactus Poort with my sisters and a group of friends. It was amazing to hear the baboons calling to each other high above us in the Kloof.
Making forts on the big anthills across the road from our home in Redcliff and playing with my brother and the boys who lived behind us.
We climbed trees, played with dinky cars making roads and bridges under the lemon tree.
If I became tired of my outdoor activities I would spend time making dolls clothes and dressing up the dolls or the long-suffering dog. So began my great love for creating and sewing.
Pros and Cons
We four children learned that there were pros and cons in life but far more pros than cons.
Two pros for me were that I have two older sisters,  they smoothed the way ahead of me in many ways.
The downside (con) was the fact that Mum liked to dress us alike and I then inherited two lots of identical hand-me-down dresses after growing out of my own.
On the plus side was the fact that Mum bought the dresses in different colours (mostly from Narrans in Que Que) so although the style was the same the colour differed.
Is there any wonder that I like to sew?
The Roles we are Called to Play in the Game of Life
This constant moving around and learning to adjust to new places and people was marvellous training for my future role as a ministers' wife, not that I knew that at the time.
I have realized that God must have a wonderful sense of humour because the least likely person to have that role would be me.
The experiences I went through as a child taught me to become quite self -sufficient and rely on my God and the talents He entrusted me with.
I love people and I love learning and sharing any knowledge I have gained.
In almost all the Churches we have served I have run sewing classes and also gym classes.
Optimizing One's Gifts and Talents
The love of learning blossomed and I decided to concentrate on the things I love.
Hence Design and pattern making and tailoring courses set me on the road to having a home business in dressmaking, quilting, then going on to have a very successful small business in specialized medical garments which I designed and created.
The swish of beautiful fabric as it is taken off the roll is a pure delight, as is the very feeling of the softness against the skin. What excitement it evokes.
The sheer joy of creating a beautiful wedding gown and watch the happy bride on her wedding day gave me great satisfaction.
Many a night I have been sleepless as I was planning either a wedding gown, matric dance dress, medical garment or quilt.  This is just one of the many joys of being given the gift of creativity.
For all you many avid sewers out there…
Isn't it the most satisfying thing to make something beautiful and useful?
To be able to dress up and know that you will be the only person in the room with that dress or outfit?
To know that with the skills at your very fingertips you can help to feed your family?
To know that you can start so many various home-based business just by being proficient on the sewing machine?
The list of options is as long as your imagination will allow itself to go.
The Little Black Book – Any Colour will do
If you are anything like me, you have a notebook with you at all times and a pen and as things come to you, you jot them down.
These can be ideas about anything but it is quite a good idea to have a separate page for business ideas, sewing tips, new techniques, what new sewing accessories are out there?
The lists are endless and so very exciting. What you write in your book is likely to be very different from mine but it all leads to growing in knowledge and power.
Here are some of the businesses I have had,  just using my sewing and pattern making skills:-
General dressmaking

Wedding and special event gowns

Gym clothes – tracksuits, leotards, etc.

Medical garments – underwear and bathing costumes. Breast prosthetics etc.

Machine embroidery – linen, gifts, etc.

Patchwork and quilting

Alterations
Changing with the Times
Things changed as we moved from Church to Church and the ages of the children with their various of my time etc. We also had my elderly parents living with us.
Dad with Alzheimer's disease lived with us for 10 years and Mom, who was fine,  although rather frail, for 20 years.
This amazing, intrepid woman moved at the age of 92 to New Zealand to live with my eldest sister.  What courage she had.
She died just before her 96th birthday.
As they required more and more of my care and attention,  so I was able to change to whichever was the least time consuming of my business interests.
It just goes to show just how flexible one can be in a business such as sewing.
If I can offer any advice it would be:
Not to offer more than you can cope with. By this, I mean timewise and also within your capabilities. You don't want either your precious family or your business to suffer due to having to rush a garment, or worse still, to let someone down altogether. This can be very damaging to your reputation as a reliable business owner.
Look into the legalities of running your business from home.
There are also tax considerations and what you can claim for the use of your room etc. Consult an Accountant and your Lawyer.
Keep your precious sewing machines in good repair. I have a trusty 30 something-year-old Bernina and an old Afsew overlocker
Be professional in your dealing with the public, they are the lifeblood of your business, without them, you have no business. They deserve the best you can offer.
If life gets difficult, remember that there are more pros than cons, or at least that is what I believe.
Most of all enjoy what you do. If you don't enjoy it, you are in the wrong business and need to consult your little ideas book.
Good luck and happy sewing.
Hanging by a thread – My life as it is now
"Writing about me", took quite a lot of courage, am sure those of you who have done this will testify to that. This next part has been even harder to do but I know I must do it. Here goes……
This is my amazing, supportive, loving family. This family photo was taken on the celebration of Matt's and my 50th wedding anniversary six years ago.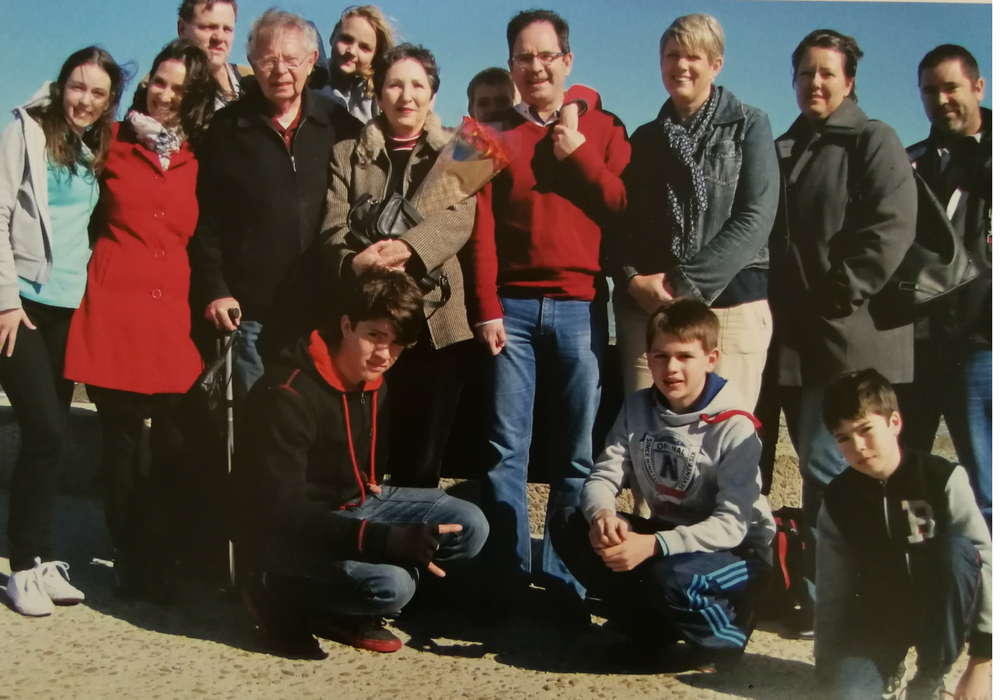 The only family member not visible in this picture is our youngest grandson, he was being held by his father and was hidden from view. He does, however, appear in my profile picture. I am instructed by him that he is NOT the smallest, just the youngest. He does not consider himself small. He is a big boy of seven now.
We, as a family, are not in the best of places right now.
My beloved husband,  their father and grandfather, was diagnosed with a beastly illness called Lewy Body Disease five years ago.
The brain scan showed that he had this for at least five years before the diagnosis. It is a brain disorder that incorporates aspects of Alzheimer's and Parkinson's Disease.
The neurons in his brain are disconnecting causing many frightening symptoms such as hallucinations and night terrors. He has gone down rapidly in these past five years and is now being cared for in a wonderful Frail Care Facility.
He is a retired minister of the Presbyterian Church which he served for 35 years. Friends and family, from all over the country and locally have visited him when it was allowed.
Unfortunately, Matt is not able to communicate at all now. He is unable to do anything at all for himself and is mostly bedridden.
Due to the Covid pandemic, I have not been allowed to see my husband for more than a year. I personally feel as though I have been in mourning for the past five years, for the man he once was.
It can be a very lonely place and overwhelming to take over all the practical things he once did, so capably.
Our amazing, loving children, their wonderfully caring spouses, and grandchildren are also grieving but still manage to shower me with love and practical caring.
Between the children and our amazing friends, I am able to keep on keeping on. Some days are better than others.
I praise God for giving us all the courage and strength to get us through this time.
My thoughts and prayers go out to anyone who has a loved one going through any illness. May you find comfort and strength and know that you are not alone.
Best wishes to you all. Keep on keeping on.
Jill
P.S. Please feel free to comment on what I have written. It will be great to hear from you. Feel sure I will learn a lot from you too.