Did you have the pleasure of watching your Mother knitting little dresses or baby jackets or even socks when you were little and think this was just #fortheloveofknitting, not realizing that it was more than likely a necessity at that time? It was the time of war and deprivation and many men couldn't get part-time jobs when they were home. Money was scarce.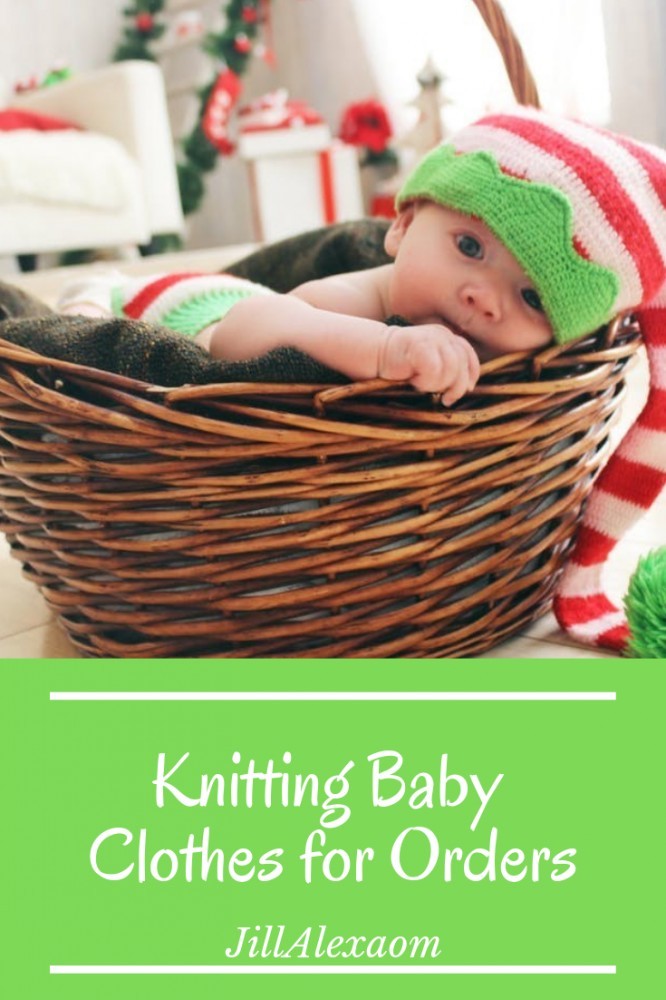 I know my own mother used to knit with 2ply wood on No.13 needles. She did this for orders in order to enable her to feed her family of three (the fourth one came a couple of years later), when Pat, my older sister turned five and a half.
WE MOVE FROM JOHANNESBURG TO SOUTHERN RHODESIA (NOW ZIMBABWE)
Mom and Dad had very good friends they had met in Johannesburg (Gauteng) and when Uncle Jack sent Dad a telegram (remember them?) to say they were looking for good workmen in Bulawayo, off we went. Mom had our little brother quite soon after we arrived there and Pat who had spent hours watching Mom knit and had learned to knit from her, knitted a complete layette for the baby.
PAT'S KNITTING PROWESS
Pat is the fastest knitter and crocheter I have yet to see. She tucks her needles under her arms and off she goes.
It is remarkable. She doesn't even seem to look at her work. I wonder how many garments my sister has knitted in her lifetime.
She should have kept a count, it would have been so interesting to see just what one woman with a pair of knitting needles and some wool is capable of.
I do know that she knitted dozens of baby jackets, booties and caps for the newborns in New Zealand, not sure if she is still involved with that project.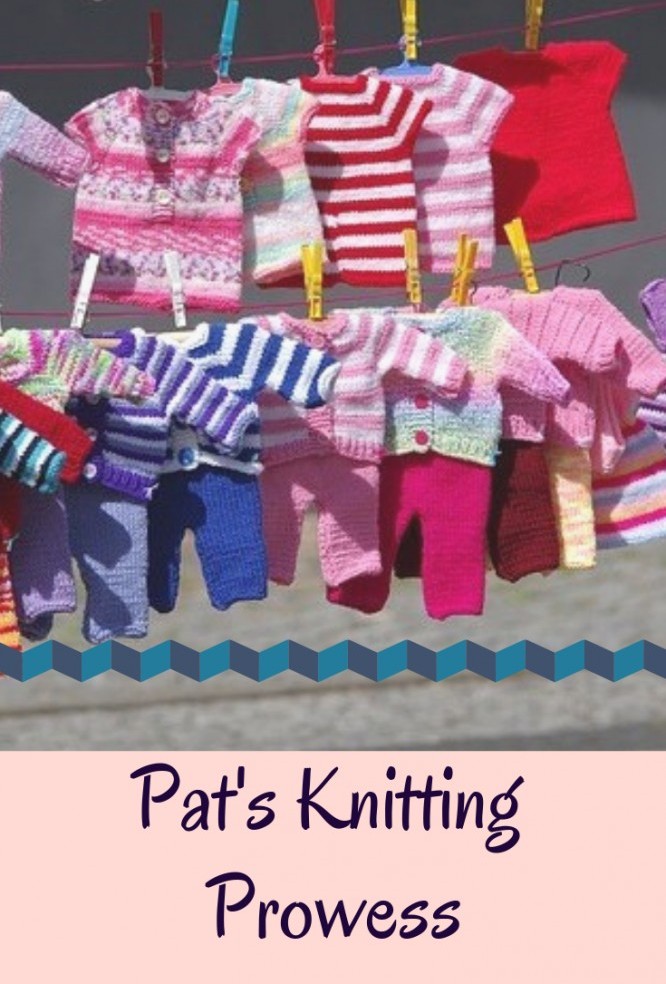 When Pat arrived in Cape Town to fetch our mother to take her to live in New Zealand, she stayed with us for two weeks and in that time knitted each of my 5 grandchildren a jersey and beanie for go with it. That is besides all the sorting out what she felt Mom should take with her, as Mom was 92 and was going to New Zealand to stay.
Well, Pat and Mark really went to live in the right country for a knitter, as the wool there is amazing.
I still wear a cardigan that Pat made for Mom but was deemed too heavy to take in the very full to overflowing suitcases. A bonus for me.
MY KNITTING EXPERIENCE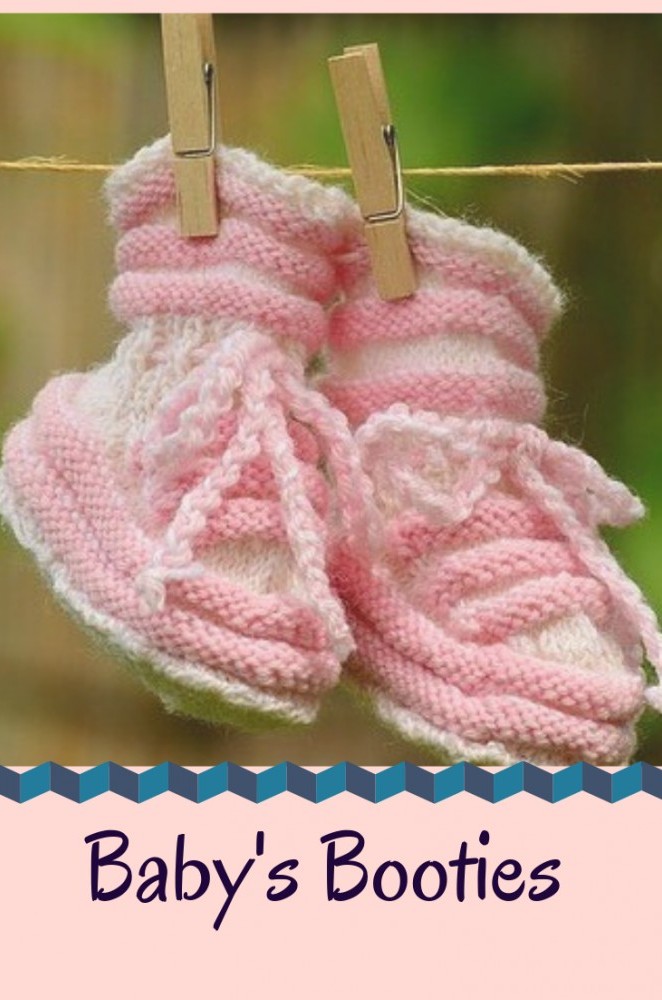 All I can say it was vastly different to Pat's. It was more, knit one, drop one. When Pat had her daughter, It was such a thrill to become an Aunt, and I thought, now I will show them and I knitted a pair of booties for Tracey. They fitted her when she was about six years old and she wore them as slippers.
TURNING THE CORNER
Things took a turn for the better when I joined the Women's Agricultural Society in Vryheid, Northern Kwa Zulu Natal. What a lovely group of talented people I met there. Each month they had various competitions and this brought out the competitive streak in me. (This was much to my Mother's amazement as she could not think where this had come from). It must have been Dad with his Tennis and Bowls. He loved his sport and was really competitive.
As a boy and young man he rode in horse races in the Transkei and from what I remember of his stories, he did well. He was a very short man and this great for a jockey.
One of the competitions was to knit a top and I found a super pattern in a Woman's Own magazine and decided this was just what I wanted and would wear it. So I purchased really pretty variegated wool (more cotton really) and I knitted it up. No one was more surprised than I, that I got the first prize. It was worn with pride for many years.
That was the turning point of my knitting journey.
Never would I be able to match the prowess of my sister but at least the things now fitted.
KNITTING, TOP OF THE POPS ONCE MORE
Knitting appeared to go out of fashion for a while but from my research, it is back and more popular than ever.
There are many reasons one should knit, #fortheloveofknitting, and here are some of them. Knitting for one's best friend.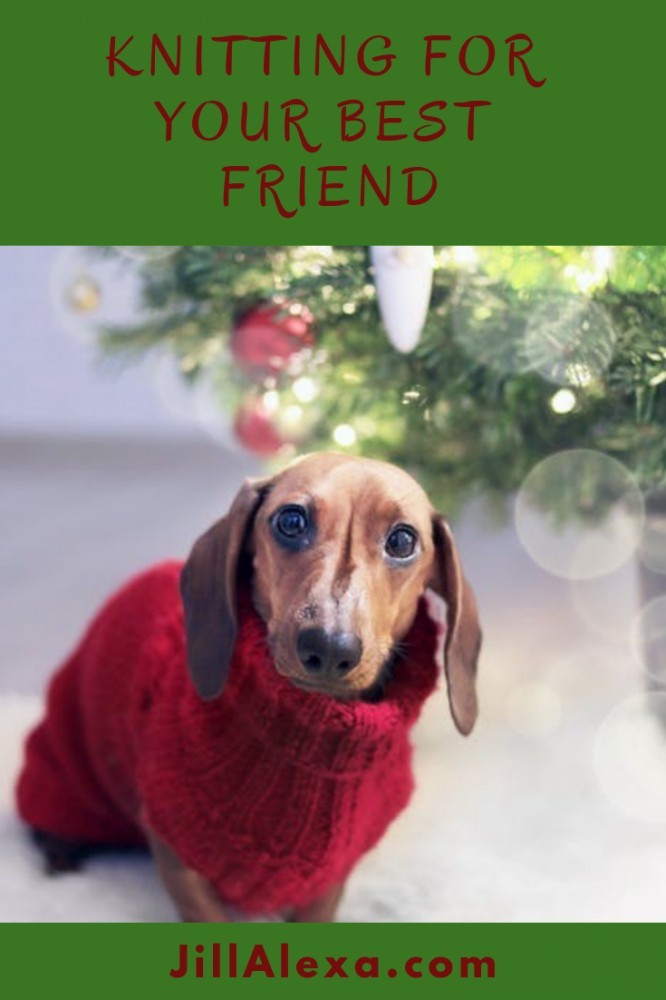 It appears that it is a great way to get rid of stress, and very good for one. A natural anti-depressant.
The rhythmic movement calms one down and brings blood pressure down naturally.
One gets satisfaction when making something and it is cost effective too.
As you knit, you relax and it is a good time to meditate on the things that make you happy.
Keeps your mind sharp as you need to concentrate on not dropping stitches, thus retards dementia
It is a very sociable occupation as you knit with others, you can still keep a conversation flowing. Being with others is so important especially as one ages and is unable to do a lot of things you could do when younger and more sprightly.
There are so many charities that need a warm garment for the winter months and what could be more rewarding than helping others. Or making gifts which will be appreciated by friends and family.
I have seen some really beautiful knitted cushion covers made, and they last so long and are not difficult to care for.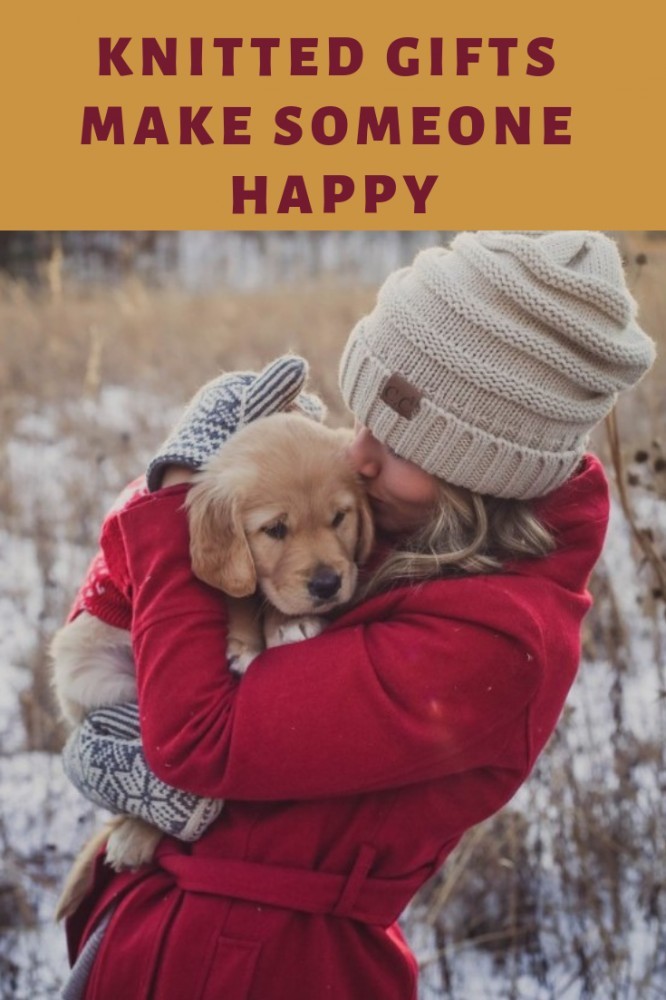 HAVE YOU BEEN BITTEN BY THE KNITTING BUG?
What are the things you have most enjoyed about knitting, and what are your favorites items to knit? It would be great to hear what you do #fortheloveofknitting.
I would love to hear from you about your knitting experiences. Why don't you drop me a line, when you have finished clearing away all the Christmas wrapping paper and cleaning up after the last guest has left. Sit down for a while and visit with me.