My late mother always told us how important it is to always have something to look forward to. It was great advice and we saw how it worked out for her.
One way she carried this out was by ensuring that each of her four children, and her husband, were made to feel really special on their birthday. There was great fanfare before the days building up to the " big day".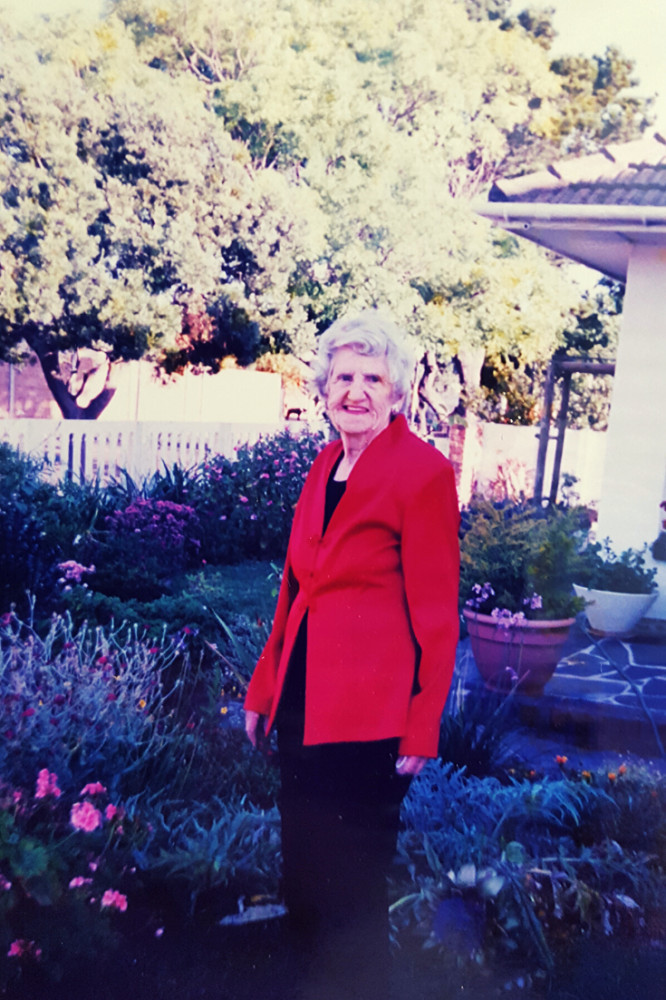 The run-up before Christmas was the same.
We all took turns stirring the Christmas cake and pudding. Watching Mom as she carefully boiled the tickey's and six-pences to ensure that they were clean before being inserted into the pudding.
What excitement, if we were one of the lucky ones to get a sixpence when the pudding was cut on Christmas day.
My father, although usually a very happy person, suffered bouts of depression, and when Mom could see Dad going into a slump, she would come home from work and tell him of the wonderful trip she was planning. He would immediately perk up, and then the planning was on in earnest. His depression vanished when he heard about Mom's plans.
This way they managed to go on wonderful overseas trips every second year visiting many amazing countries.
Mom spoke on the radio on a program called Women's World, and also wrote articles on travel and gardening, so these trips were used as fodder for her working endeavors.
Thus, they traveled around Japan, Norway, Sweden, Iceland, Spain, Portugal, France, New Zealand, Zimbabwe, and naturally the U.K. on numerous occasions, having a daughter and family living in Litchfield, Staffordshire, and two sisters and a brother-in-law just outside of London.
While on their travels they made sure they saw all they could and Mom recorded it on her trusty camera. Nothing like the cameras and mobile phones we have at our disposal now.
She would be heartbroken to know that Thomas Cook Tours is no longer in business as I know she booked all their tours through them.
After Dad's passing, Mom continued to travel. This intrepid old lady, and what a lady she was, ended up moving to New Zealand at the age of 92, where she lived with my sister until just before her 96th birthday.
DREAMS OF TRAVEL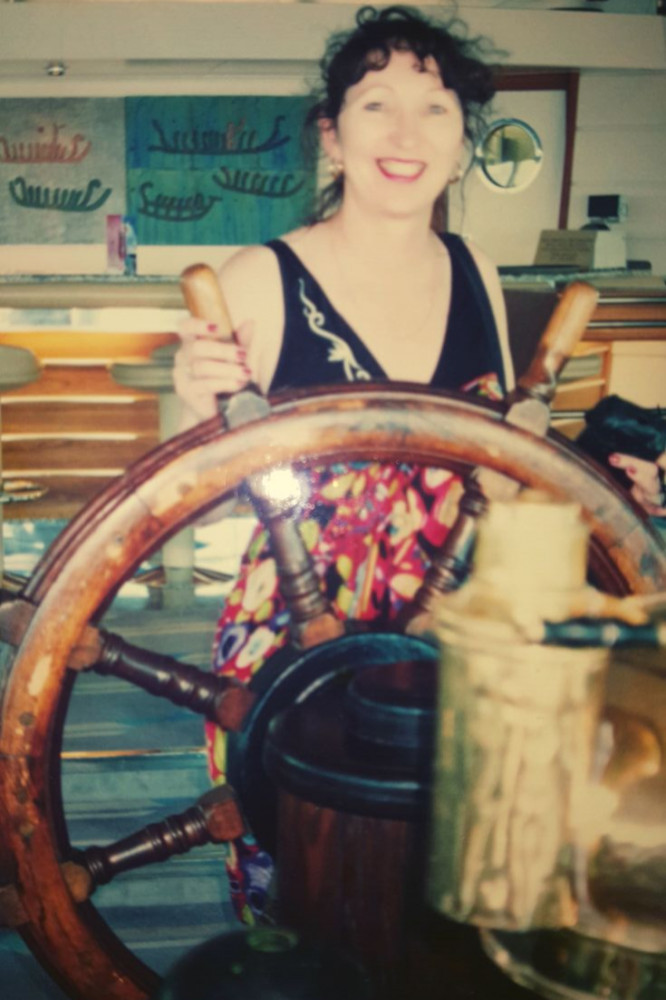 There must be some primal instinct in, if not all, but some to travel the world. See as much as they can, and learn about other cultures.
I do know that there are those terrified of flying or get seasick so don't enjoy sea voyages. The cruise ship's life is not for everyone. (I loved every moment of my Caribbean Cruise on the Royal Caribbean Majesty of the Seas).
The wonderful adventure of stopping off at various islands, ports, exploring all one could in a day and then getting back on board, knowing that there would be a sumptuous meal, prepared and served, and it did not have to be done by yours truly.
What a treat. The stewards were so attentive, I am sure if one was too tired to chew, they would have done it for you.
How amazing it was to sit and think of the things one had done during the day, mull over the differences in countries so far removed from the one we had come from.
Observing the way others lived and learning their customs and rituals.
Never will I forget visiting the Mayan Ruins, hearing about the culture and how forward-thinking they were. Learning about their calendar, how the ruins were aligned with the stars. My goodness, all those years ago.
Finding the friendliness of the Jamaicans unbelievable. The colors, the vivacity of the women with the fruit and flowers piled high on their heads, willing for a small sum, to have photographs taken of them. It was a way for them to earn a bit of a living from the tourist trade.
What a wonderfully joyful spirit they have.
The magic of the island of Labadee.
As this was a trip I earned while working with Avroy Shlain, everything was paid for. The flights from Cape Town to Miami, and back home at the end of all the spoiling.
All the excursions at the various ports of call, the fantastic welcome on the Island Labadee, a band playing kettle drums and people singing and dancing to welcome us. What a spread they had organized with a beach barbecue.
It had always been a dream of mine to lie in a hammock on a beach. I wouldn't have thought that dream would ever be fulfilled. How simply awe-inspiring it was to lie there watching the people bob about on the calm waters on lilos. Relaxing in the warmth of the sparkling clear water.
THE THRILL OF PLANNING A TRIP
As overseas travel out for me at the moment, I am having great fun, however, sitting with my map book of South Africa, making plans for another road trip
To my mind, there is something magical about looking at a map and working out which route to take.
One which will bring you the most pleasure.
The best scenery.
Some adventure. Perhaps at a game reserve.
Great artwork. There are many wonderful galleries to visit, especially in Clarens.
This charming small town is filled with artists of all kinds and I can't wait to go there again.
The beautiful Gariep Dam is on the way from Cape Town to Durban. Definitely a good place to stay over.
The accommodation is superb, or it was the last time I was there.
All the above, plus the fact that I am planning to take the sea route to Port Alfred to fetch my dear friend Ronwyn. She has her daughter in Durban, so she is happy to be my traveling companion.
When one is going on a trip, what to pack is always on a woman's mind.
Fortunately, for me, as a blogger, I am able to take my laptop, mobile phone, camera and manage to work while I am away from home. It is such a boon to also follow my many friends at Wealthy Affiliate, carry one with the training, all the while enjoying being out of my usual environment.
It is wonderful to learn as much as one can about the wider world, even when taking a break from the mundane.
One thing I have learned when traveling anywhere, you can never go wrong by packing in the jeans.
My poor Mom, she only ever wore slacks once Dad had died. He couldn't abide with women in trousers.
How on earth did she cope, I wonder, without a pair or two of jeans? One can wear them almost anywhere.
WHAT ARE YOU LOOKING FORWARD TO?
DO YOU HAVE MEMORIES OF PLACES YOU HAVE VISITED AND WOULD LOVE TO SEE AGAIN?
IS TRAVELLING TO FOREIGN COUNTRIES SOMETHING YOU DREAM OF DOING?
PLEASE SHARE YOUR THOUGHTS, MEMORIES, AND DREAMS WITH US.