How many of you have started up a new business and if so did you think of covering all the bases when employing someone to work for you?
There are so many reasons to start your own business and one of them could be retrenchment or retirement, and then what to do with the retrenchment or retirement package?
There aren't many people that can just use this money to travel to far-off destinations as there could be many years ahead to consider. How to manage on a pension gives one great food for thought and a lot of the time worrying about what to do with the payout.
In no way am I trying to put you off starting up a business or traveling, but as a pensioner I realize that what we once thought of a great deal of money to retire on, is no longer worth what it was when we either took out a policy or worked out what our pension from work would be.
The cost of living has sky-rocketed over the years.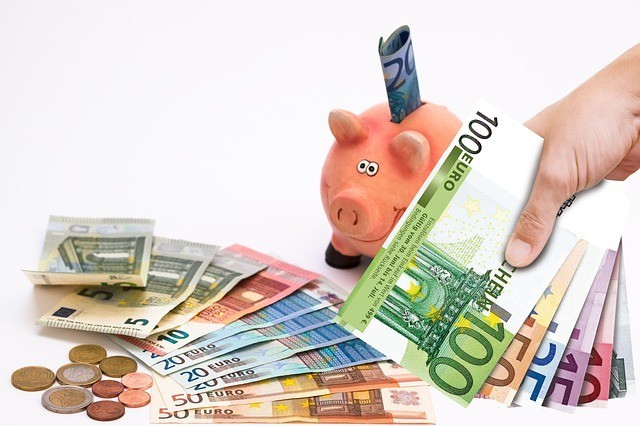 My honest advice would be to all the young people out there who haven't given their retirement a thought. Do it now, while you are young and earning. Save as much as you can so that you can be able to live as you would like to in retirement years.
Another piece of advice to everyone, young and old, have a valid Will, properly drawn up and as the business grows, make sure that you look at your Will and update it if needs be.
This will save a lot of trouble for the executor of the will should you die unexpectedly.
HIDDEN DANGERS
Over the years, I have started up and enjoyed owning many small (micro) business ventures and looking back on them I realize what dangers existed in many of them, not only for myself but also those working for me.
Here are just a few things that happened which made me realize how careful one needs to be when running a business.
One of my gym members choked on a sweet when arriving at the gym. She went through to the cloakroom to change and when she did not come out after a while, I went in to find her almost blue in the face and battling to breathe.
As one of the requirement to run a gym is to be certified First in First Aid to learn to do CPR etc. I used my training to get that sweet to shoot out of her throat and thankfully all was well.
It was a very scary experience for both of us and we were both taught lessons from it.
Having a Garden Design business meant I had workers who needed training in using various equipment. One of the most lethal being the chain saw. If this is used carelessly, and without the proper safety gear, really dreadful accidents may occur
My late brother-in-law, Lionel had a small business selling and repairing equipment. Among the things he sold and repaired were chainsaws and he told me horrific stories of a number of accidents which had occurred to people not taught how to handle them.
When I made medical garments, the time came that I could not do all the work myself and so employed a CMT (cut, make and trim) company to make some of the garments which I had designed.
One day I went in to collect a consignment of clothing and was asked by the owner if I wanted to purchase from her an electric rotary cutter. I thought about it and then upon inquiring why she wanted to sell it, she replied that one of her staff had cut off a couple of her fingers with it.
Well, that made me sit up and think, oh no, not for me. Imagine if I had that in my workroom and anyone of my children or staff could do the same thing.
STARTING UP A NEW BUSINESS
This is such an exciting time and also a huge challenge. According to statistics, should you read them, the smallest business' fail after about six months to a year?
Now I am not here to depress you as we all know of a number of business ventures that started on a small scale and built up into wonderfully successful businesses, and in this article, Kenny Natiss talks about business continuity and how it is essential to help you move from a small enterprise to a larger company down the line which is helpful at any point in your business venture.
Beginning a new business requires so much thought and sometimes a large capital outlay. Perhaps you will need to obtain a loan which is not a good idea depending on what you use as collateral. You certainly would not want to lose your home at this stage of your life, or at any stage, for that matter.
There is a possibility that you would need a vehicle or two, especially if starting a gardening business.
Lawnmowers, especially the ride-on ones which are fantastic, don't come cheap and then naturally one would need a pickup truck for the gardening paraphernalia and staff.
ONCE, EUPHORIA OF STARTING YOUR OWN BUSINESS HAS WORN OFF A BIT – a little advice which you may find handy
There are so many things to think of when starting a new business, or expanding your existing business, and unless you go into all the details very carefully you could wind up in court.
For instance, if you have a  Furniture Factory or a Garden Design and Layout Business, These require skilled artisans who use extremely dangerous machinery.
The said machinery could belong to you, as the owner of the business, or to the client hiring your service.
It would be good to consult with the firm of Attorneys to make sure what you are about to do, is legal.
That it falls within the laws of whichever State you are in.
Different Countries and different States in the same country have their own set of laws when it comes to hiring firing and Workman's Compensation should something go wrong.
IT IS WONDERFUL TO HAVE GROWTH IN YOUR BUSINESS – BUT IT COULD COME AT A HUGE COST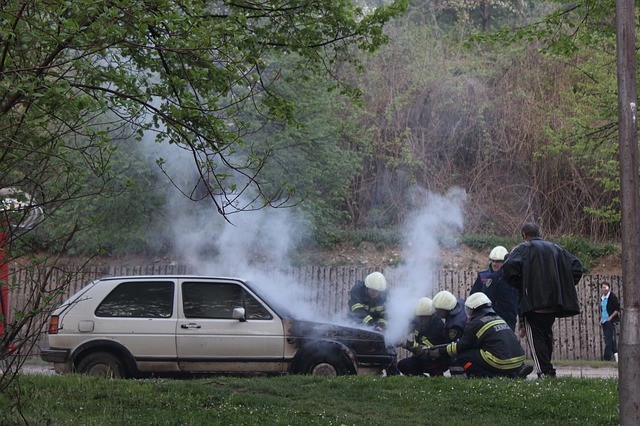 When hiring someone new, it is your responsibility to understand what their capabilities are and if they are really suited to the job they are being hired for.
Do they have a valid drivers license, should you expect them to drive one of your vehicles or vehicles belonging to your client?
Have you verified the qualifications they claim to have?
Do they understand exactly what position they are being hired for and what it entails? It is no use tacking other duties on after they are hired and expecting them to be able to do them.
If they are required to drive large machinery, have they done this before and do they required another license for doing so?
Do you have the right Insurance Cover should there be an accident?
This should not only cover the driver but also the vehicle, and also if due to injury, for the time they need to be off work.
You would need to hire someone to take on their duties.
If you have a Partner in the Business, Do you have a Partnership Policy? Should either one of you die prematurely you could have your families to consider but also your business needs to carry on and your staff needs to know that their jobs are secure?
THERE ARE OTHER OPTIONS TO EXPLORE
You may feel you are not cut out to start and run a business but still need to find something interesting and challenging to do once you have retired.   Don't despair there are many.
Become a volunteer. There are so many charities and good causes that need people to help. These could be in many various forms of help required. Ask friends, Pastor, find a cause that touches your heart and approaches them and offers help.
Help your family by babysitting. Giving Mom and Dad time to spend together, alone. My Mother and Father were wonderful about moving in to look after our children so we could get away for a short while. I am sure your children would appreciate it and you will have a special bonding time with your grandchildren.
If you feel the need to learn about using the computer or internet you could do as I did and join Wealthy Affiliate and learn to become a blogger.
The added benefit is that you are also able to earn in many and various ways by becoming either a V.A, an Affiliate Marketer, or learn to become a content writer.
There are many more options for earning online.
To find out more about this click onto the Wealthy Affiliate logo on my Website, (click onto the Google search bar and enter Jill Alexa and my blogs will appear and take a look. It won't cost you a cent and could be the beginning of a new and exciting chapter in your life, as it was and is for me.
DO NOT BE AFRAID – I KNOW IT IS SCARY TO TRY SOMETHING NEW
I will be the first to tell you, that the digital age did not enter my life until I was in my early 70's, and I was terrified I would break the laptop my kind son and daughter-in-law gave me. It took a lot of courage to even take it out of the bag.
That was about a year and a half ago, and now I wish that I had begun this wonderful journey of enlightenment, years ago.
I am blessed that my daughter introduced me to the learning on Wealthy Affiliate at that stage to give me confidence in myself. With many people of my age, trying new things can be alarming but I absolutely love what I am doing now, which is still learning all the time with Wealthy Affiliate. Blogging about Art, Craft, Lifestyle and really the very art of living. What fun I am having.
Learning about exploring the internet has indeed opened up a new world of wonders for me and I hope if you take this option it will be the same for you.
Believe it or not, I have actually begun to earn dollars by blogging. It still seems like a dream to me that I can sit at home or in a cafe with internet available and do what I enjoy doing.
No longer do I have to worry about staff issues, broken machinery, working out in bad weather, battling the traffic, and so many other issues that come with running a small business.
For goodness sake!
I can actually work from my bed if the weather is cold and I don't feel like getting out of the comfort of my bedroom
What a life!
I WOULD LOVE TO KNOW IF YOU HAVE COVERED ALL YOUR BASES?
When?????
you retire, is everything in order? The plan going forward? Will up to date?
WHY?????
Have you thought of the reasons you need to begin planning for retirement early?
How?????
Will you cope? Will your Pension payout or Retirement Annuity be enough?