FIRSTLY ALLOW ME TO LET YOU INTO A LITTLE SECRET (SHHHH! DON'T TELL A SOUL)
I lived in Newcastle and later Vryheid, which are both very close, about an hours drive from Dundee, where the Talana Museum is, and not once, in all those years did I ever visit the Talana Museum.
Boy! I was totally unaware that was I had missed out on a great treat.
We were always traveling through Dundee to get to somewhere else and didn't make the time to stop and visit or investigate what Dundee and the surrounds had to offer.
What a shame!
REVELATIONS – THE TIME HAS COME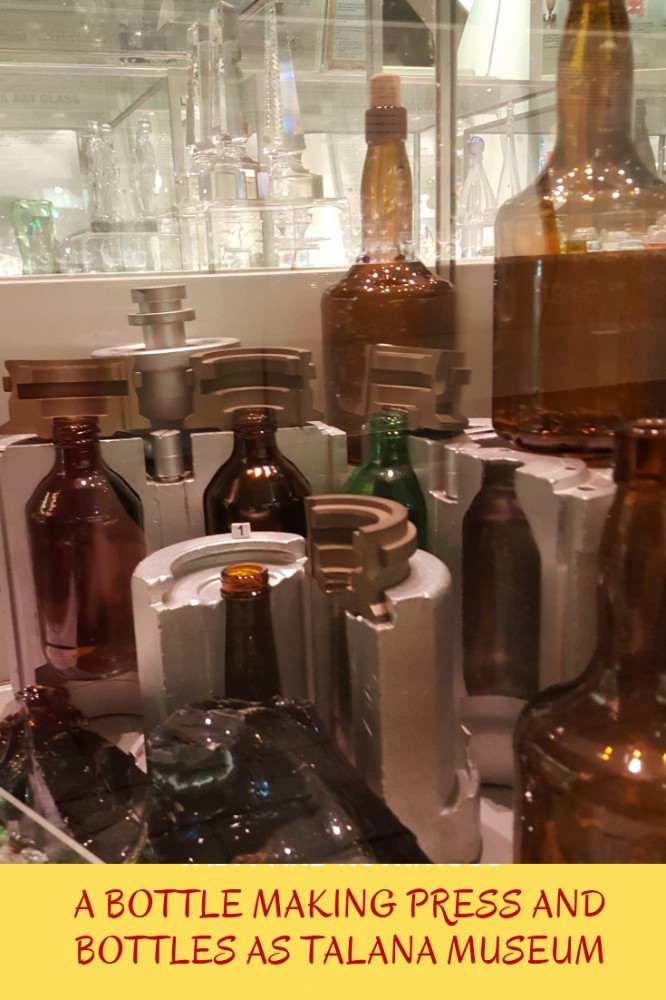 After returning from a wonderful trip taken with my brother, Myles, to Northern Kwa-Zulu Natal a month or so ago, and after visiting the most interesting Talana Glass Museum with my sister-in-law, who works there, it made me ask myself #whatisthehistoryofglass.
I am not going into all the history of glassmaking but will give you some of the facts and then go on to tell you about the wonders I saw at Talana which prompted this blog.
Personally, as a person who loves the beauty of glass, but most of all the beauty of nature, I could not imagine living in a home with no clear glass windows to let in the light and also so that I may view the scenery and bird life around me.
From my kitchen and my sewing rooms windows, I have views of our spectacular Table Mountain, here in Cape Town, South Africa.
Could you just imagine if we did not have the ability to see through our windows?
A BIT OF THE HISTORY OF GLASS MAKING
These amazing facts were such a revelation to me and I hope will be to you too. WHO WOULD HAVE KNOWN?
Glassmaking began in the Stone Age. Weapons and jewelry were made using obsidian black volcanic glass. This absolutely was such a surprise to me as I would never have thought that glassmaking, in any form, would have been done so far back in time.
3500 BC – Glass was made by the Egyptians and also in Mesopotamia. These were the first glass vessels. Finding difficulties, glass melting furnace very small and also hard to use, the making of glass slacked off but was revived around 700 BC in Mesopotamia and in the 500's BC in Egypt
In the 1st Century BC, a Syrian invented the blowpipe which made making glass faster and cheaper. Don't you wonder, what made him even think of a Glass Blow Pipe? I do.
The Chartres and Canterbury Cathedral windows were made in the 13th and 14th Centuries
1291 the Venetian glassblower – Angelo Bavaria created Cristallo which was nearly colorless – transparent glass
1674 was the year English, George Ravenscroft invented Lead glass. Glass used for windows was called Crown Glass
1820 – the age of blowing individual glasses and flasks ended as hand operated machines were manufactured.
1902 – (A BIG SHOUT OUT FOR IRVING W. COLBURN), who was the inventor of sheet glass.
1904 saw American Michael Owens patenting the Automatic Bottle Blowing Machine.
1959 – No turning back now as this was the time of the revolutionary Float Glass which was produced by Sir Alistair Pilkington. Pilkington Glass still manufactures 90% of Float Glass today.
TALANA MUSEUM AND WHY I RECOMMEND THAT YOU STOP BY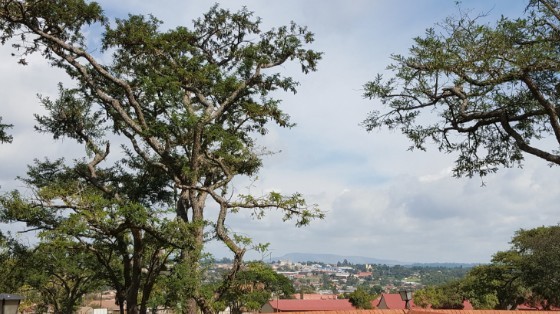 The meaning of the name Talana is "The Shelf where precious items are stored". To me, this is so appropriate after seeing the beautiful displays of glassware in the Museum.
The Museum is on a portion of the farm which was part of the Talana Battle Field.
The farm belonged to Peter Smith who had a small coal mine on the site where the museum stands. He was also one of the founders of Dundee.
The coal mine is no longer there but there are so many artifacts pertaining to the coal mine which are really interesting to see.
The collection of the items for the Museum began in 1979 to commemorate the Anglo Zulu war and was moved to its present site in 1983 to commemorate Dundee's centenary.
When looking at and photographing the wonderful views of Dundee from the hill on which the museum stands, and the beautiful surroundings, it is difficult to believe that a terrible war took place there, perhaps exactly where I was standing.
MORE THAN A GLASS SHOWCASE
There is so much to see as you go around from building to building as it is split up into sections.
Once you have parked and before going into the main building, take a walk around. Make sure you are wearing comfortable walking shoes as you shall need them. There is so much to see.
Beginning with the coal mining exhibits as Dundee and the surrounding area was coal mining country. One can only imagine what hard work went on in the mines when you see the equipment they used. How the railway line went into the mine shafts and the coal had to be dug up and put into the skips and then brought out.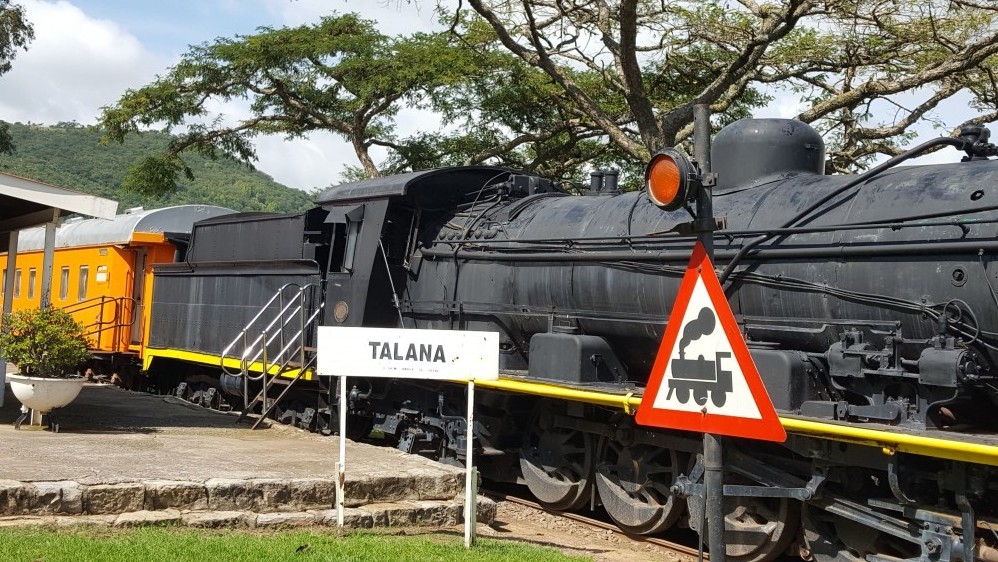 One of the exhibits I really enjoyed was the Talana Station with a Class 13A locomotive and theShosholoza carriage. Apparently, this can be hired for small functions which should be a fun place for a kiddies' party venue.
SO MUCH TO SEE – GIVE YOURSELF TIME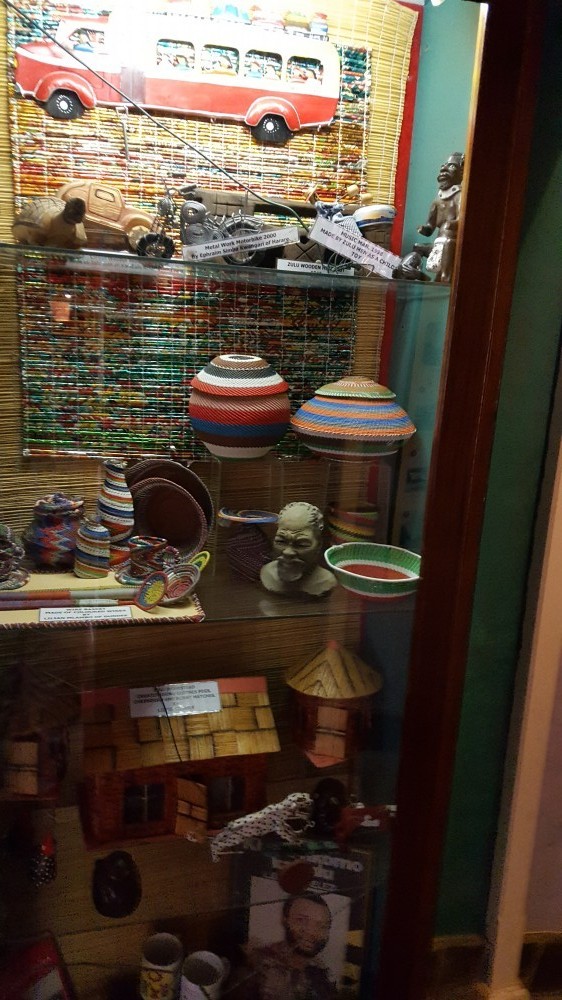 There are so many exhibits to see at this museum and have them dotted around the place in different buildings is special as it allows you time to walk in the glorious sunlight and breathe in the fresh country air.
Here are some of the exhibits to check out
Workshop with tools from that era
Old Fire Engine – am sure the children will be interested in this
Old fashioned shop with goods that would be staple things in the homes at that time
The Bead Gallery
A chemist of that time
The Bank – in which my Grandfather worked at one stage
Photography business with photographs from that era
The Museum Shop – where you can buy something to take home to remember your visit
EXHAUSTED AND SATISFIED WITH WHAT YOU HAVE SEEN
Now is the time to treat yourself to something great to eat at The Miner's Rest. Which is housed in a pre-1914 corrugated iron miner's home, that was relocated from Ballengeich mine, in the Dundee district.
Relax and enjoy a delicious meal, as my brother and my two sisters-in-law did last weekend. Myles felt the need to take his wife Daphne to visit Margie and they went to Dundee and visited the Talana Museum with Margie. The perfect guide.
Myles had serious back surgery on numerous occasions so needed some "time out" to sit down and relax after all the walking they did. He told me that he and Daphne enjoyed the pies so much that they bought some to take home with them.
Now if that is not a good recommendation, I don't know what is.
MY HOPE IS
That, by writing this post about #whatisthehistoryofglass, you have learned just how far we have evolved, but that our forefathers knew more than we realized.
By sharing with you the journey and the enjoyment of new experiences, I have encouraged you to, if not come to South Africa on a holiday.
See the lovely sights, experience the gracious hospitality and taste the scrumptious food.
Then at least to look around at places in your own land and take a trip to learn something new and experience something exciting.
You might not have to look far to find an unexpected treasure.
I do hope you enjoyed this journey into something that was unknown to me. Perhaps you did not know about the history of glass either.
THAT YOU WILL SHARE
I would love for you to share what fun and exciting things you have learned about when you are away on your travels.
What inspired you to go and seek them out?