Metadata management can be incredibly beneficial to any business. It can boost productivity, keep you on track with regulatory compliance practices, and give you a higher return on your data assets. It could also enhance risk management.
In this post, I will be detailing 5 crucial steps you can follow to get your company invested in metadata management.
5 Steps to Getting Your Company Invested in Metadata Management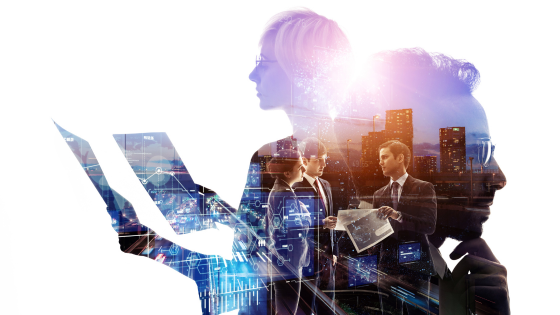 1. Metadata Management Needs Company Involvement
Without company involvement, any management programs will face challenges.
In order to become successful, your business teams need to offer subject matter specialists, priority interpretation, the necessary resources, and funding.
It helps to build connections.
With Gartner Data Catalog you can gain insight into essential evaluation criteria for metadata management systems as well as how different vendors are scrutinized on their ability to perform and complete their vision.
2. Steer Clear of using IT Lingo
Avoid trying to educate business colleagues about what metadata is and what it involves.
Instead of explaining why the appropriate structure and execution of data management systems are essential, rather focus on highlighting the benefits and outcomes linked to data catalog tools.
The only languages that make sense to business professionals are results and benefits, not drawn-out explanations that involve IT terminology that doesn't make sense to most of us.
Stick to what is familiar. This makes it much easier for you and your staff to understand each other.
3. Communicating the Benefits of Metadata Management Solutions
Metadata management assists both IT departments and businesses with strengthening their understanding of the company's data assets, how they are utilized, and their business value.
This helps the organization drive more value from the assets.
Do not hesitate to challenge yourself in clearly communicating the business influence of data-related insight. You can assist your business team with visualizing the subsequent results of a fruitful metadata management strategy.
These benefits include:
Boosted productivity – by everyone who makes use of data across all departments. If everyone is on the same page, it is easier to affiliate data management-related processes with business. This subsequently leads to reduced reconciliation and remediation fees.
Improving regulatory compliance – which, in turn, means avoiding penalties, fees, and fines through better adherence to corporate governance frameworks and compliance.
More advanced return on data assets – through reusing data and the convenience of sharing. Metadata management boosts the productivity of data engineers, business analysts, and data scientists by giving them governed and curated metadata needed for their projects.
Enhanced risk management – as well as improved assessment by decision-makers of the influence of changes within the company, as a result of communicating a clear lineage for data and how it is utilized.
4. Building Your Company Case
After following the first three steps, it is time to transform the business benefits into a convincing financial case that can harvest the resources you will require to ensure a fruitful metadata management plan.
This will involve:
An executive summary with visualization, strategy, and sponsors
Anticipated business benefits
The financial value of the anticipated business advantages
The total cost of possession including acquisition, incorporation, and operational expenditure
Predicted return on investment
5. Selecting the Right Metadata Management Associate
Once your company leadership is on track and the funding is secured, it is time to choose the right metadata management solution and service provider.
Conclusion
Metadata management is an excellent way of maximizing business return on data assets.
There is so much to gain from managing your metadata, I hope you have found this article useful in getting your company invested in metadata management that will benefit your business relations significantly.
Related Post: Business Data Management
---
---