Owner, Soulful Baby Boutique
It was my great pleasure and privilege to interview this amazing "Star" of the Sew, Although I thought I really knew Ashley as I have known her since her birth, it turns out I was so wrong. When you read about this wonderful young woman you will understand why she is the first "star" to walk our red carpet. She is a practicing Christian, in the true sense of the word.  She spreads love everywhere she goes and to everyone she meets.
The Nurturer
Home-schooled by her Mother, Sharon, Ashley was able to pursue different pursuits that were of interest to her. At the age of twelve, she heard of "Building Blocks" a home that cared for infants from newborn up to the age of two and she volunteered her services. Looking after babies, feeding, bathing, and cuddling, in fact, all that little ones need.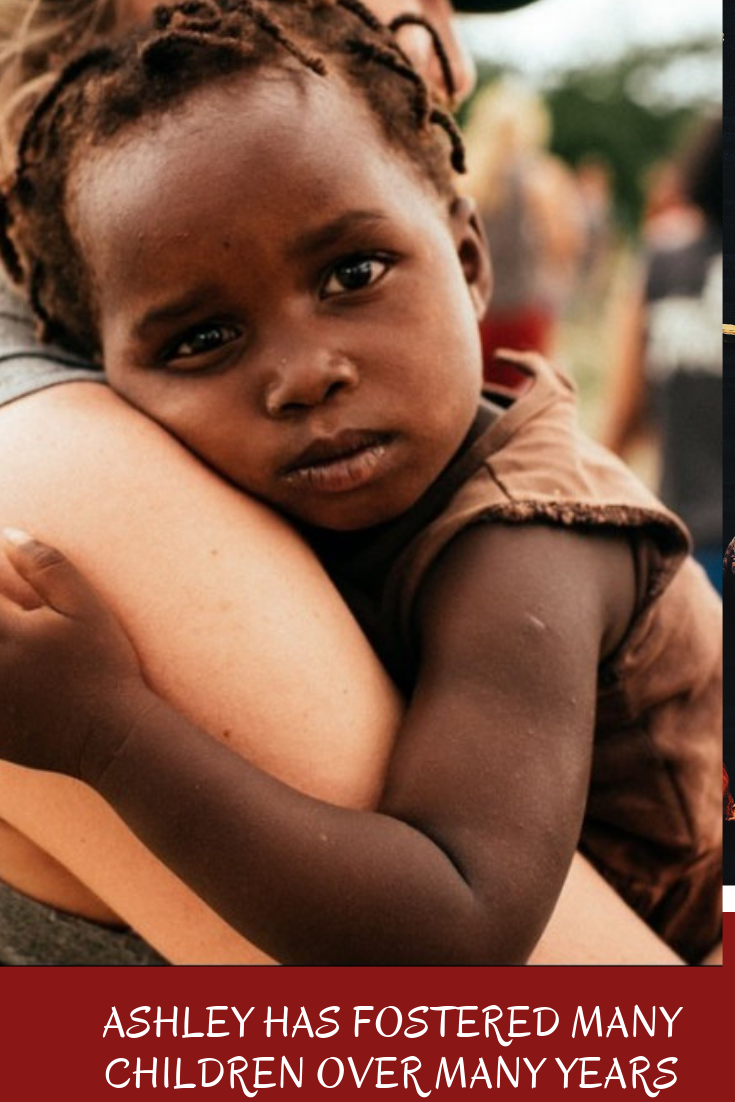 The Sew Girls
The women folk in the wider Rose-Innes family meet every second Saturday for a craft morning. These were hosted by Sharon, Ashley's Mom. The ladies brought whatever craft they wanted to do and they all got stuck in. Am sure there was much jollity on these days as well as a lot of work done. I know they went through so many craft fads and learned a lot. What a great way to keep up with all the family news and views as well as doing good for others.
Meeting the need
Ashley did this for 5 years all the while doing excellently in her schoolwork. She saw, first-hand, what the babies needed and began knitting garments for the little ones as well as making quilts for the cots. Not only did she make things for Building Blocks and their little ones, she also knitted beanies, jerseys, and booties for underprivileged children in various creches around Cape Town and along the West Coast,  Ashley also made all sorts of clothing, shorts, long pants, and polar fleece tops as there is a desperate need for these garments in the impoverished areas.
Raising Funds
Around this time Ashley embarked on another venture, which was making baby carriers, ring slings, buckle carriers, and stretchy wraps, except she made them for little girls to carry their dolls in so that they could be like Mommy. These and emergency packs, a small colorful bag which holds a diaper or two and wet wipes, she sold at craft fairs and used the money earned to buy more fabric to make things for charity.
The Entrepreneur
While all this industry was going on and meeting up with Moms and their little ones at the craft fairs, Ashley saw the need for really good baby slings and so sourced them on the internet and began importing them and became a consultant for Soul Slings. She has done this for three years.
Reaching out
Another venture of Ashley's is making smocks for premature babies who have tubes into their chests and abdomens. She also makes a tiny beanie to keep their heads warm and sends one off with each smock. These are exported to Uganda. They are specially made for easy access for changing the tubes without disturbing the baby too much
Foster Mother
At the same time, Ashley was studying to become a teacher at College. And during this frenetic time, Sharon and Ashley fostered the first of six babies. The first baby they had for nine months. That was the longest time they had one baby. The times varied with the others depending on when a permanent placement was found for the little one.
Spreading her Wings
This remarkable "STAR" is currently learning to speak Mandarin as she will be going to teach English in China in July.
Getting to know Ashley
It still amazes me that although I thought I knew Ashley there was all this I did not know. Her Granny was my husband"s secretary for 24 years, we were close family friends with her and also with Ashleys Mom, Sharon and her late father, Andy and still failed to get to really "know" Ashley.
Sewing Room Essentials
Here are the 5 (6) things Ashley could not do without in her sewing room:
Her Elna sewing machine
A good pair of scissors

Rotary cutter and mat

Mini multipurpose pegs (clips) from Amazon

Good quality pins

Marking pens
Now, don't you all agree that Ashley is indeed qualified to walk the red carpet as our first "STAR OF THE SEW"?