Unique Woodworking At Its Best
Common Ground
It would not be an exaggeration to say that Ted is one of the most inspiring and admirable entrepreneurs I have met in a long time.
Upon walking into Ted and Margaret's home, one cannot but be struck at the #uniquewoodworkingatitsbest. Their lovely home is filled with beautiful and unique pieces of furniture, all made by Ted.
Not only inside, but beautiful and functional items he has made for the outdoors too.
It was my joy to meet this lovely couple a number of years ago through a friend. She knew I was looking for a worm farm and knew that Ted made great ones. I bought one and ended up with amazing worm compost for my garden.
Through this meeting, we realized how much we have in common.
Besides our love of gardening, we all grew up in Zimbabwe and found many things for us to chat about. Not in my wildest dreams did I realize what a very special and talented person Ted is.
Great ideas for Gifts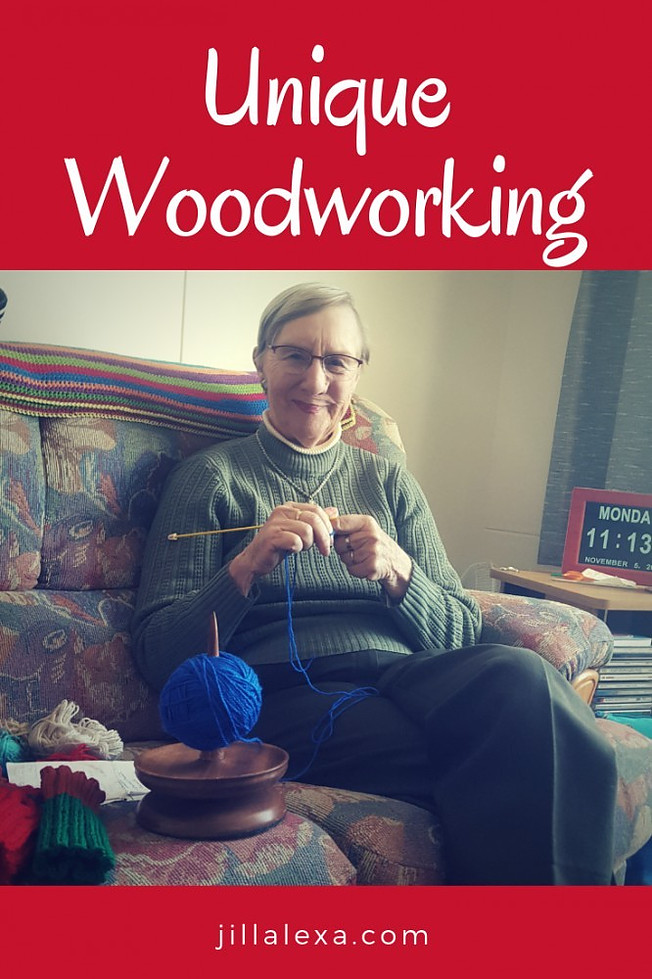 It was no surprise when I visited my friend Val and saw this wonderfully helpful gadget for keeping the wool from getting tangled, to hear that Ted had made it for her.
So often when knitting I have been frustrated with the wool getting tangled, especially when knitting both sleeves at the same time. Or when making beanies with various colored wool.
I was so impressed by this and ordered one from Ted to take as a gift for my friend in Port Alfred.
It was so good to see how thrilled she was with this Unique Woodworking At Its Best gift, although she has put it to a different use, which I thought ingenious.
She and I are both keen machine embroiderers and it is always a nuisance having the large reels of thread falling over behind the machine when working.  No trouble to Ronwyn, she used the two pieces of this holder to stand her thread on.
It works like a charm and I shall now order one for myself in order to do the same.
The Bird Water Feeder
The water feeder featured here is one of many made by Ted and I simply fell in love with it.
Ted's design is so clever as while the birds drink the water the bowl is filled with clean water stored in the bottle.
What a pleasure for me to have this on my balcony so that I may watch the little birds drinking.
It is extremely hot and dry here in the Western Cape now and I feel sure that the birds are really grateful to get some fresh, cool water to drink.
Having the pattern on the wine bottle adds to the attractiveness of the feeder.
Do not think the birds' mind if it is patterned or not, however, I find it very pleasing.
I feel sure you will agree with me, what a great and unusual gift idea this is.
Rosewood Wine "Glasses"
More unusual items are the really lovely wine and sherry "glasses" made of rosewood. They are absolutely stunning and although they have been in use for a number of years, they look absolutely new.
Using Rose Wood was brilliant as the color is perfect for wine and sherry.
All the furniture in the picture below has been made by Ted in the factory he built in Zimbabwe. What I found astonishing was that when he bought the ground for the factory, there was a shed on the site which held really old steam-driven machinery, which Ted converted to driven by electricity. No mean feat, to be sure.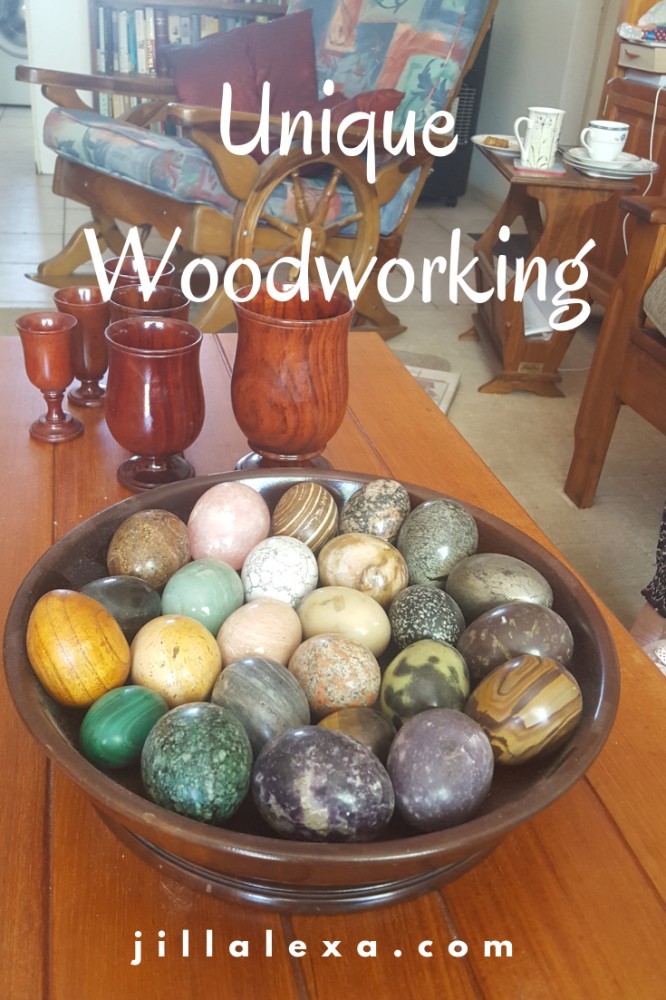 This lovely home is filled with furniture that Ted designed and was made in his factory. I am not sure that many people could make a similar claim.
Having had the pleasure and privilege of interviewing Ted about the way in which he began woodworking, it amazed me to find out that he had not done anything like this before and is completely self-taught.
Unique Woodworking At Its Best, what an accomplishment.
Gracing the Dining Area

What a joy it was to see the beautiful carving of the animals on the surface of the dining room tab table. The amount of work gone into the design and making of these pieces is definitely Unique Woodworking At Its Best, and, must be seen to be believed.
The timber itself is a stunning "canvas" on which to work.
The Bedroom Suite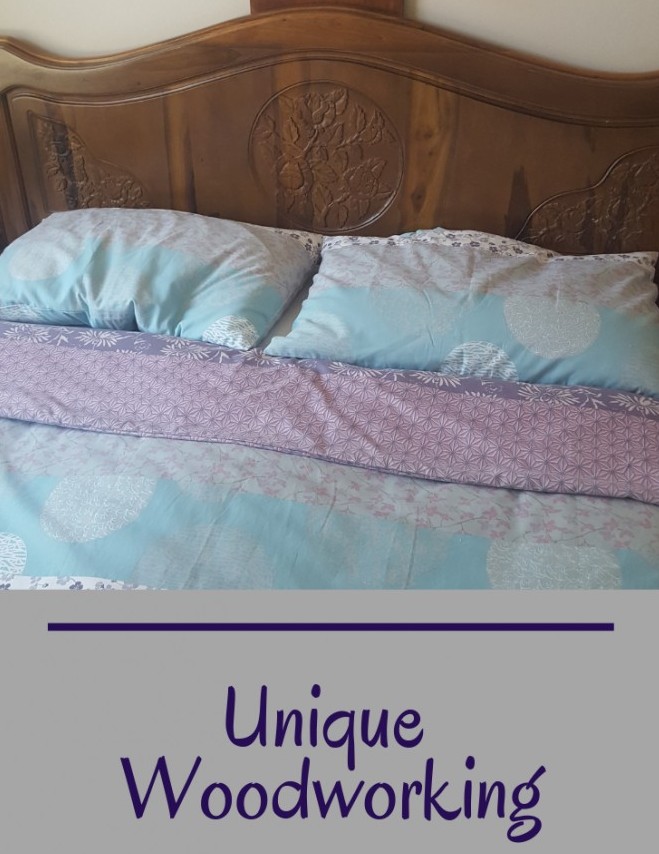 The bedroom suite is so beautifully carved, which gives it the extra edge. A lot of great craftsmanship went into making it.
They also have a carved plaque on the wall which complements the bedroom suite.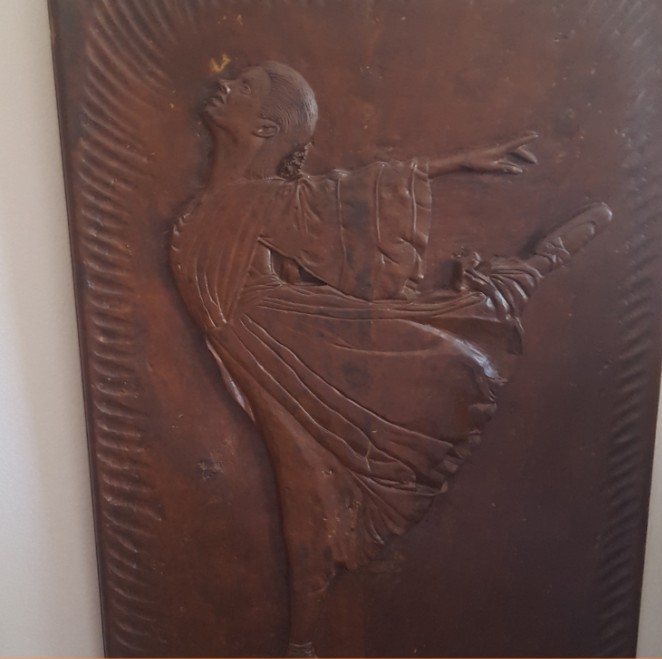 Thankful for This Opportunity
It is with great thanks to Margaret and Ted for allowing me to interview them for this post. There was so much to see and hear and notes to write.
To make quite sure I had it all correct, I returned for a second visit.
We chatted so long and I am sure I must have overstayed my welcome but being the gracious couple they are, nothing was said.
When interviewing people for a post, I do wish that you are all as fortunate as I am and come to know the fantastic talent that sometimes lies buried in a person as humble as Ted is. He is one of the most inspirational entrepreneurs I have ever met.
What I saw in that home was indeed #uniquewoodworkingatitsbest.
Read more about Ted's amazing woodwork here https://jillalexa.com/artistic-design-in-wood