Every gardener knows that #gardeningisaworkoftheheart. If we are very lucky we find we have a passion (or two) for gardening.
A love of plants.
Each and every plant is bought with love and the expectation that it will grow and thrive. There is something so magical about buying a packet of seeds, planting them and then seeing the tiny shoots appearing through the soil.
The sheer miracle of it all is just amazing.
Thank goodness I have thrown away all the till slips from the many nurseries I have supported over the many years of happy gardening as I would probably be shocked at how much I had spent on all the gardens I have had the joy of creating.
That is best forgotten and only keep the wonderful memories of creating beauty from bare earth.
Learning from Past Masters, the Art of Gardening
Depending on what seeds you have planted, they can come up singly, in pairs or like a fine green mist above ground.
My father-in-law always said it was a good thing to put in two bean seeds into the same hole, please don't ask me why, but I still do this and it as they are quick growing it is such fun to see them appear and then go up the trellis put in place for them to twirl around. What bounty they bring.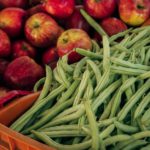 Can't help but think of Jack, (of the beanstalk fame).
Dad du Preez was a very keen vegetable grower as was my own Dad, and they spent many hours together, conversing about the merits or demerits, of this or that way of building a compost heap.
What plants grow better in the same garden bed, etc.
The pros and cons of planting by the moon.
Naturally, they did not always agree on everything but were still happy discussing their gardens.
Gardeners are passionate people at heart so the discussions could get a little heated but they remained friends until the end.
Both of these wonderful men were exceptionally hard workers and would spend many hours digging, fertilizing, hoeing, etc. Just don't ask them to work in the house though.
In those days, that was women's work.
Sadly, my husband also thought so too.
DAD'S EXTENDED VEGETABLE AND FRUIT GARDEN
Nothing made my Father's heart happier than growing vegetables and giving the bounty away to anyone visiting.
It was always a joy to go around his garden with him and choose the vegetables and fruit which would be growing in profusion.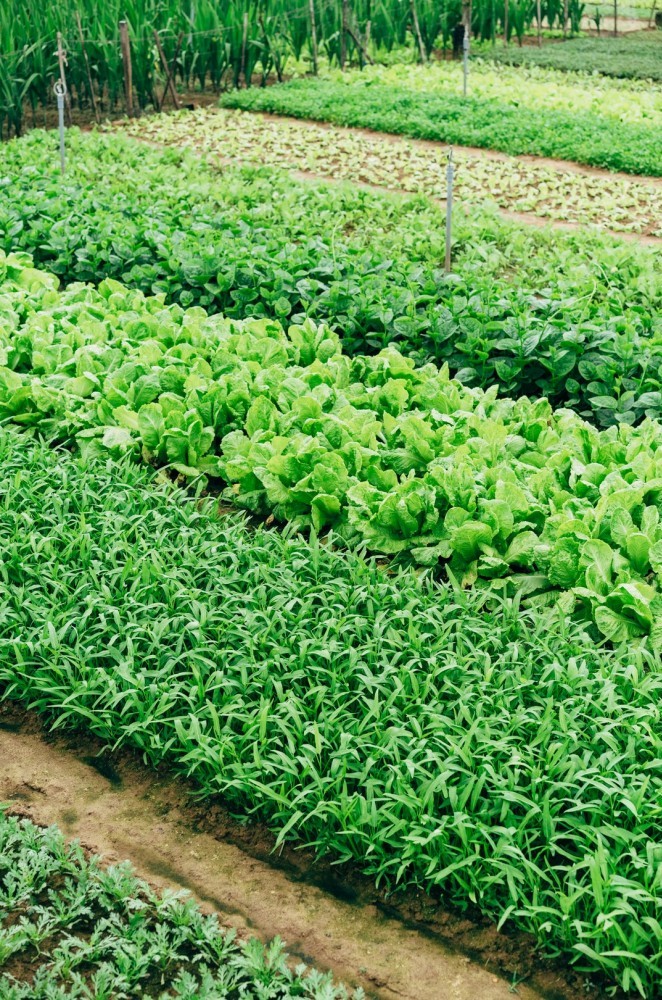 To see him putting the stepladder up against the back garden wall and see him scrambling up and over to the veldt on the other side, which was now an extension of his vegetable garden.
Back he would come with a Hubbard squash and some mealies (corn). We would go home laden with the fruits of Dad's garden.
He really was an amazing gardener and I was totally in awe of his ingenious ways of gardening and also his immense strength and ingenious ways of solving a problem.
Dad was a very short man but due to his being very keen on sport of all kinds, even rugby, he was extremely strong and one had to be careful not to get fingers crushed if he held a hand. He honestly did not know his own strength.
It was his strength of character that made him stand head and shoulders above most men as he was brought up with a great love of any living being.
The Hunt was on
My Dad, he was in the habit of getting up around 5.30 in the morning to get into the garden.
As the day progressed and the traffic built up so did the noise level, this meant that Dad would dispense of his hearing aids and at the end of each day, we could all be seen hunting for the hearing aids.
This took quite a while as they could be anywhere, but was usually found (to everyone s relief) hanging in a tree or shrub.
It was not just the hearing aids but also his spectacles as they bothered him when he began to sweat in the heat.
Dad was very headstrong and had his own ideas about how a garden should look and many a time he would call me to see if he could move this or that plant, birdbath, or rock.
Most of the time he would just do it and hope I didn't notice.
It could be very frustrating but I had to laugh as he was so predictable. He really also thought that he was doing me a huge favor and certainly by working so hard and growing so many wonderful vegetables, he was.
How I miss seeing the twinkle in his eye, hearing him whistling as he worked, and yes, even the mad scramble to find the hearing aids was worthwhile.
MOM'S GARDENING SUCCESS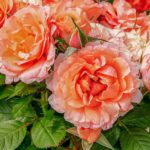 My Mother's style of gardening was totally different from my Dad's but just as successful. Because of their different ideas about what a garden should look like, they chose for Dad to garden in the backyard and Mom in the front.
This made for a more harmonious outcome, although it didn't stop Dad from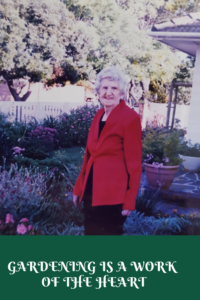 interfering when Mom was out. Then he would dig up her plants and plant them in straight rows.
It was a great relief to me that I had left home at that stage and didn't have to be pulled into any arguments about which was better. Am sure that there are benefits in both ways of planting.
Mom had a passion for roses and many other flowers and her home was always filled with vases of flowers. The heavenly scent of the roses.
Neither she nor I would ever buy a rose bush that did not have a perfume. We would always seek out the ones with great shape and great perfume. Double Delight, was a particular favorite of ours.
My Mother traveled far and wide visiting gardens and then writing about them in newspapers and Gardening Magazines. She also featured regularly on the radio program "Women's World" not only speaking about gardening but also travel.
She wrote regularly for the Farmer's Weekly, Travel Magazines, Fair Lady Gardening magazines, etc. All this while still holding down a full-time job.
DOES YOUR HEART LIE IN THE GARDEN?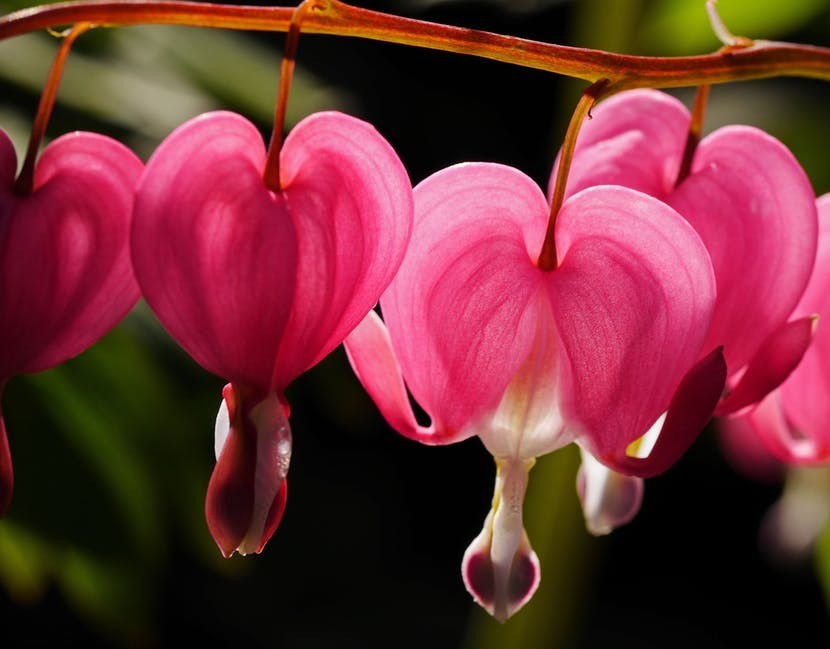 For me, gardening is a work of the heart. There is nothing I like better than to be fiddling around in the garden.
If your heart doesn't lie in the garden, where does it lie?
Do you know?
Have you thought of where your heart lies?
Are you following your passion?
There are so many wonderful things to do and absolutely no time to be bored.