LIVING SHOESTRING TIPS LIVING ON A SHOESTRING  might be a temporary situation but it could last a while until back on your feet
TIP NO.1 – LIVING ON A SHOESTRING – KEEP YOUR EYES AND EARS OPEN TO EMPLOYMENT OPPORTUNITIES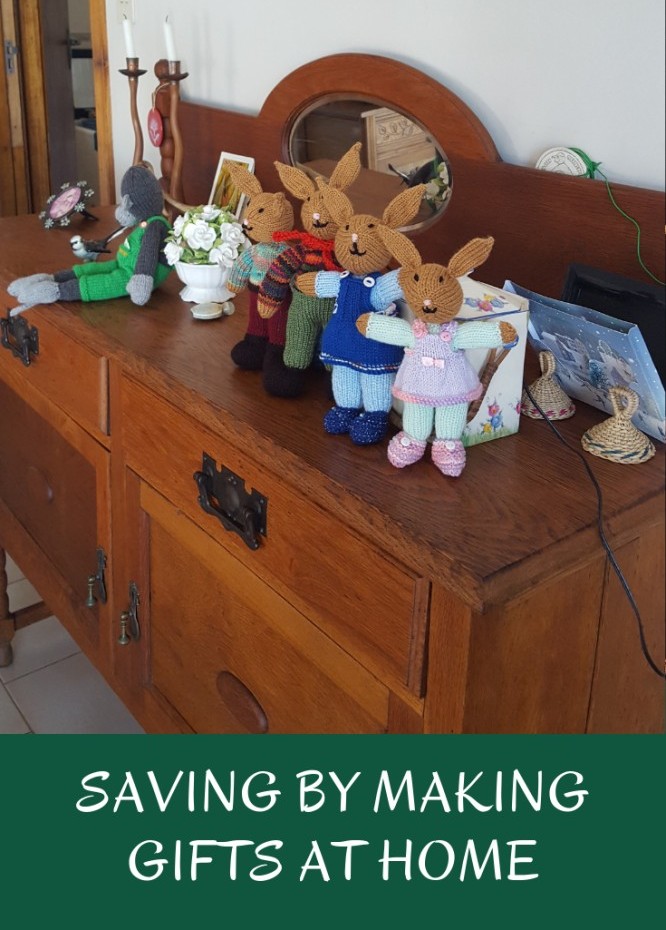 Where to begin with this weighty topic? There must be many needing #livingshoestringtips to help them out of a financial hole.
LIVING ON A SHOESTRING  might be a temporary situation but it could last a while until back on your feet. Whatever happens, it is always useful to learn ways in which to survive. And perhaps even manage to learn some new skills along the way.
It is said that "necessity is the mother of invention", and time and time again I have found that to be true.
All the while, struggling to keep body and soul together, there were still happy family events such as birthdays, Christmas, and anniversaries to think about. What about gifts, etc.?
Matt's love of woodwork came to the fore a lot of the time. Although at that time all he had been hand tools his father passed on to him. He managed to make all sorts of things to bring in some extra cash.
People all over the country tell me they still have a bed, a cupboard, shelves he put up, you name it, he did it.
When you are able to sew there is no end of ideas for gifts. Most of my family have handmade items which they have received over the years.
TIP NO. 2 – LIVING SHOESTRING TIPS – BE PREPARED TO WORK HARD – BE DILIGENT
When my husband was at Rhodes University studying for the ministry, we had many times when we wondered how we could keep going.
We had a child to support, and our car packed up just before we left to go to Grahamstown, which meant us selling our new lounge suite to cover the costs of having the car repaired.
Despite the doctors telling me that having a second child was highly unlikely, I had no sooner found employment to support my husband while he studied full time, you can guess what happened. Yes, son number two was conceived.
What a wonderful surprise that was. Despite a very difficult pregnancy, and having to spend some time in bed so as not to lose the baby.
By my being fortunate to have the most amazing boss at the Attorney's Office, I managed to keep my job and was even paid for the long holidays, while we went to Durban for Matthew to work in a Church there to gain ministerial practical experience.
The proviso was that I returned to work at the Attorney's office, which I naturally did. It was an amazing environment in which to work.
TIP NO.3 – COME ON JOE, GIVE IT A GO – EVEN IF IT IS SOMETHING NEW – EXPERIMENT
So many opportunities for earning bits and pieces on the side came along. A bit of dressmaking here, selling cosmetics, oil painting, and then selling the paintings, part-time work for an Architect, typing specifications.
Living in Grahamstown was fantastic. It was certainly not all work and no play.
We had the fun of being in a University City (a very small city, but a city due to there being a Cathedral). Although we lived in a house, and not in a varsity residence, we still had lots of interaction with many other students.
We were certainly not the only married couple going into the ministry and the people we got to meet and love were mostly thrilled to learn new LIVING SHOESTRING TIPS.
Meeting so many new and interesting people really got the creative juices flowing.
One should never think that there is nothing new to learn.
Earlier this year I met a lovely young woman, Joy-Belle. Now isn't that just the loveliest name for a creative soul? Besides having created a lovely garden which I have featured in another of my blogs, she also does fabric painting.
Her technique really fascinated me, and I hope one of these fine days to give it a try.
.
TIP NO.4 – TO MARKET, TO MARKET, TO BUY…WHATEVER……..???
Our house was opposite the market and early on a Saturday morning, Matthew would meet up with a few other hearty husbands to buy fruit and vegetables in bulk at the market.
These were then brought over to our house and split up between various families. I recall that pineapples were a cent each. Gosh did we live on those delicious pineapples!
A very important tip about shopping is to go with a list, stick to the list, and only take as much money as you have to spend.
Cutting up credit cards was one of the most important  LIVING SHOESTRING TIPS I made to help me keep on budget. It is so easy to spend when using a credit card which can get so out of hand.
Buying in bulk when on special is only a good idea if you want what is on offer. I purchased a large quantity of ground beef, which although looked great, was the oiliest meat I have had the misfortune to cook.
There is so much truth in the saying "If you look after the pennies, the pounds will look after themselves">
I learned something so interesting when listening to the radio, the other morning. There are "leather" goods, handbags, wallets, ties, in fact, all sorts of goodies being made out of faux leather made from pineapple skins. Now isn't that something?
Just think of all the things we could be doing if we just let our imagination free. Perhaps we should allow ourselves more dreaming time, and work a little less. Just saying!
TIP NO.5 – REVAMP – LIVING SHOESTRING TIPS INCLUDE BUYING GOODS AT LOWER PRICES
In Grahamstown, there was the most amazing secondhand shop, "Buy Right". Talk about LIVING SHOESTRING TIPS, we all knew the lady who owned it as Mrs. Buyright. How we loved going into the shop to see what bargains were available.
We managed to get an old lounge suite, and a table, which I still have with my television perched on top. It has two very handy drawers to hold all sorts of bits and bobs. Much like clearing out a son's pockets before putting trousers into the washing machine.
You never know what you might find, and of course, revamp.
Years ago I came across a wonderful poem about things that were in a boy's "pocker", no I haven't spelled that wrong, that was the way it was written. Have just had a search but could not find it. So wanted to put it in this post.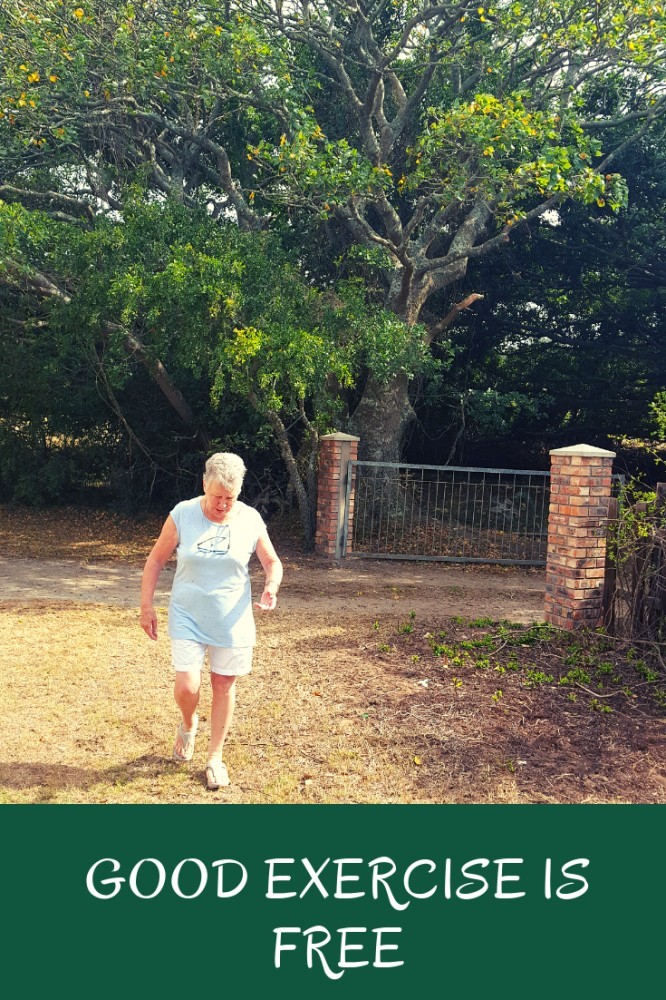 ATIP NO.6 – WALK ALL YOU CAN – CONSERVE FUEL -LIVING SHOESTRING TIPS  AND GOOD FOR YOU
There is nothing like a good walk to clear the head. Get your heart rate up, and so many other benefits.
As you wander along you can wonder at the beauty of the surroundings, the freshness of the air, the feeling of the sun warming your face, the very wonder of creation.
As you walk along, your mind is free to dream up new ideas. So many wonderful things to think about.
There is so much to see as one goes on a walk.
Even if you are not walking in the country, you can walk in a mall, greet friends. Overhear odd bits of conversations.
As long as you go without your wallet, all is well. You get the exercise without being distracted by spending money.
Come to think about it, definitely wiser to walk in the country.
There is so much more to see.
One can even come across wildlife if you are quiet and observant.
TIP NO. 7 – ORIGINATED BY TIP NO. 6 – GET BEHIND ME SATAN
Nurseries can be so tempting, before going there, see what plant cuttings you can glean from family and friends.
Go indigenous, if you haven't already done so. It works out much cheaper in the long run.
If there are specials at the nursery, make sure the plants have not been in the pots for too long and have roots coming out at the bottom of the pot.
To make a water feature or not?
With Spring upon us, better get composting. – To save money, do you have a worm farm? They make the best compost and at no cost to you. You only need to give them all the peels etc. And they chomp away and reward you.
What about a de-clutter day in the house? If that happens, don't buy more to clutter it up again.
How to make a bit of extra cash to boost the coffers? I will give you a very good tip at the end of this post. It has worked for me and for many others.
TIP NO. 8. – AFTER DECLUTTERING THE HOUSE
Although you feel mighty proud for getting rid of the mountains of clutter, you might be missing it a little and there is nothing like a lovely houseplant to cheer the place up.
If you don't kill cyclamen with too much love by watering them to death, they will reward you with blooms for months, if not years.
I am not sure what your "dirty little secret is", but I will let you into mine, I have a penchant for collecting gardening magazines.
On my balcony is a cupboard load and today I thought, I must really get rid of them.
Well, I brought an armful in and sorted them and they are now decorating my occasional table and one of the two couches.
Do I have the courage to give them away? We shall see.
When I moved out of the house, what amazed me was the amount of "stuff" we had accumulated over the years. Was it any wonder we were often skint?
Mountains of things to give away to family, friends, charities. A few to sell, always at a loss.
One can't help feeling, what was that all about?
Did we really need, and in some cases, even use the things we thought were essential to a happy life?
TIP NO.9 – ON THE LIGHTER SIDE – HAVE A BIT OF FUN
This is really aimed at anyone who loves wearing lipstick. If like me you loathe throwing out the last bit in the tube which is about a third of the whole darned lipstick.
After using a lip brush to get all you can out, don't throw it away.
Here is a tip some of you might have tried. And I find it works well for me.
The first photograph at the head of this post is my laboratory (kitchen counter)where I was to magically convert a jar of brownish powder blusher into a pink cream blusher.
As one age, as one must, unfortunately, it is wiser to wear a cream blush. Probably settles into the laughter lines better, anyway, I prefer pink to brownish so to work I went.
This took up most of my morning and four or five ends of perfectly good leftover lipstick being dug out of the lipstick holder, with the back of a teaspoon, this gooey lot was added to the powder blusher, with a little coconut oil (organic of course), then popped into the microwave for a few seconds.
When it was duly mixed it appeared a little dark so off I went to the storeroom (bathroom) and to my joy found exactly what I required. A bit of pale foundation lurking, not only that but it has a sunblock which makes it even more special.
This was perfect to get just the color and texture I was looking to create.
It will last me for many a long year.
TIP NO. 10 – FOR THOSE STILL LIVING ON A SHOESTRING – READ THESE LIVING SHOESTRING TIPS PERHAPS SOMETHING WILL STRIKE A CHORD WITH YOU.
After many years of finding such a variety of ways of making extra money, a year and a half ago I was encouraged by my daughter to join Wealthy Affiliate.
At the time I thought she was fooling with me as it is an online business, and as I am in my 70s and had not the slightest clue about the online world thought this was ridiculous.
How wrong I was. It was just what I needed on many levels.
1. I am retired and have a husband with a brain disorder who is in frail care.
2. Having the worry about Matthew had made me very anxious and concerned about the state of our pension.
3. It was important to be able to concentrate on learning something new which would keep my brain active as well as my hands, and perhaps eventually bring a way of supplementing the pension.
4. This proved to be one of the best decisions I have made, and I have my daughter Lauren to thank for it. She asked me to be her V.A. which appears to be a Virtual Assistant and not as I thought "very ancient". Well, I did that, for about three weeks and then became so engrossed in the things I was learning at Wealthy Affiliate, that I began blogging for myself.
5. This new adventure in my life has brought me untold new interests. Everything I need to learn is available to me. The only pressure I feel is the pressure I put on myself to achieve.
6. The entire experience has helped me through this bad time, and I have found my own voice through my blogs.
I would like to extend an invitation to anyone reading this blog post to give it a try. Just click here on Wealthy Affiliate to find out more about this opportunity to earn.
It will cost you nothing to have a look and see for yourself if it is for you.
Thank you for reading this post. I do hope that you find the tips helpful.