Sewing Style Smarts | JillAlexa.com
There are so many ways to make money with your sewing but you will need to be well clued up with sewing style smarts. These are things that will make your sewing go well and help to avoid hitches. It might take extra time planning your project but in the long run, if carefully thought out, time will be saved and frustration alleviated.
The tips I will be giving you will help make for a more professional finish to the garments you make. You will be sewing with precision and pleasure. To my mind, sewing should always be fun, whether you are sewing for yourself or sewing for profit.
There are so many ways to make you are not enjoying what you are doing change tack (excuse the pun), and try something else.
Sewing for clients can be extremely stressful, if you are feeling this stress, think of other ways to use your sewing skills. There are many.
Sewing Style Smarts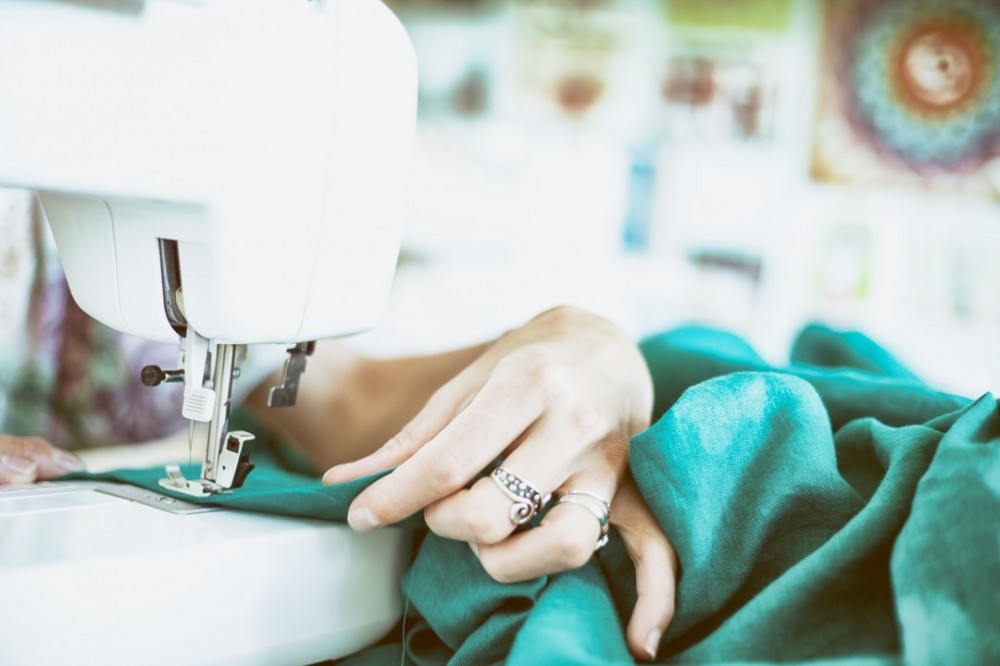 Sewing Style Smarts and the Three Key B's
Now! The three old B's, are not clients of mine but represent the most important measurements you need to take. Boobs, Bulge (belly) and Bum. (My mother would be horrified at my use of language).
It is very important to take very careful measurements to adapt the pattern to fit the measurements taken. Now that there are patterns featuring a number of sizes on one pattern available, this makes making the adjustments so much easier and one doesn't need to buy a couple of the same pattern when the bust is much larger than the hips, or vice versa.
Always measure a couple of times and be completely sure of the adaptations you have made to the pattern before even thinking of cutting the fabric, especially if it belongs to a client.
Related:  Sewing Tips and Techniques
A Question of Pressure

To my mind, one of the most important things to have available is a really good iron. Press the pattern pieces without using steam so that you will be working with perfectly even pieces of paper. Be careful as this paper is very fragile and you don't want it to tear or stretch, hence no steam.
If the fabric has been stored for a while and has creases, give it a good press (You may now use the steam while pressing). And set aside to cool (as you would a yummy cake, before icing).
You now have the measurements and can adapt the pattern before actually cutting the pieces out. Cut around each piece, leaving a generous amount of paper on the pieces you will need to add on to.
Make sure you know where to add on or take off before cutting these out. This does take time and patience but it is crucial you get this right before you cut the fabric.
Now take a deep breath in, count to five and slowly let it out. Doesn't that feel better?
Sit quietly with a cup of tea or coffee and read through the instructions which you found with the pattern pieces.
Believe me when I say that the person who designed this pattern knows best how it should be put together. So, follow the instructions to the letter.
Mistakes can be Costly
When your client arrives with her pattern, fabric, thread etc. Before she leaves check that the fabric she has bought is suitable for the pattern she has chosen and also that she has bought enough fabric. She would have seen on the packet exactly what she would need but when people don't sew, they can and do make costly mistakes.
This is exactly what is meant by having #sewingstylesmarts.
Don't be tempted to think you can make it right by using the fabric with the pattern, I can assure you that you will both be unhappy with the results. Rather, choose another pattern which is more suited to the fabric.
Rushin Equals Mussin
There is absolutely no point in rushing a job, so take your time and do it well. Now, being the wise person you are, you will have read through each step you need to take to get this garment perfect.
I recall making a huge error in judgment with a dress I was making for myself. This was soon after I married and money was short so really couldn't afford to waste it. I fell in love with a piece of fabric, as one does. Bought what I deemed to be enough, then bought the pattern. All well and good? Now, I had bought the fabric first then the pattern.
This is not a good idea but I thought with a fiddle here and there I could get it to work. I made the dress by turning the one pattern piece upside down but wasn't careful enough with measuring the straight line to the sides as is right and good to do
My dress was a disaster when I wore it, and I had to warrant spending all that money on the fabric. I had to keep tugging the skirt as it swung to one side.
It was eventually binned. Fortunately, it was made for me so I hadn't destroyed someone else's fabric. An expensive lesson, but boy, did it teach me, never to cut corners.
Getting your Noggin around Notions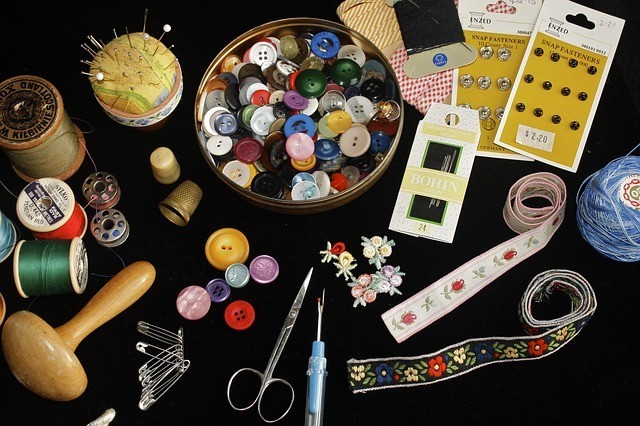 Perhaps it is because of my age that I know that these things are called Notions. When speaking with a number of younger people they hadn't a clue what notions were. They are all the gadgets pertaining to sewing that make your task so much easier and much for fun.
I don't know of a dressmaker who doesn't just love looking through all the new notions in a sewing shop.
Here are some you will most likely find in most sewing rooms.
Quick unpick (very useful when having made a mistake
Variety of sized scissors (keep away from the children as they will use them for cutting paper which blunts)
numerous tape measures (find it useful to keep one in my handbag – very handy)
pins and needles
weights to hold the fabric in place while cutting (these are not essential but do come in handy with slippery fabric)
Iron (essential)
Rotary Cutter (be very careful when using this it can be dangerous)
My hope is that you have found this post helpful and it's left you feeling encouraged to sew.   Good luck and happy sewing. If you want to ask any questions, feel free to ask.