Modern Ways To Upgrade Your Homes Exterior | JillAlexa.com
When it comes to giving the exterior of your home a facelift, there are many different improvements to consider.
Below are a few examples of stylish and practical modern improvements that could be worth making to your exterior. 
7 Modern Ways to Upgrade Your Home's Exterior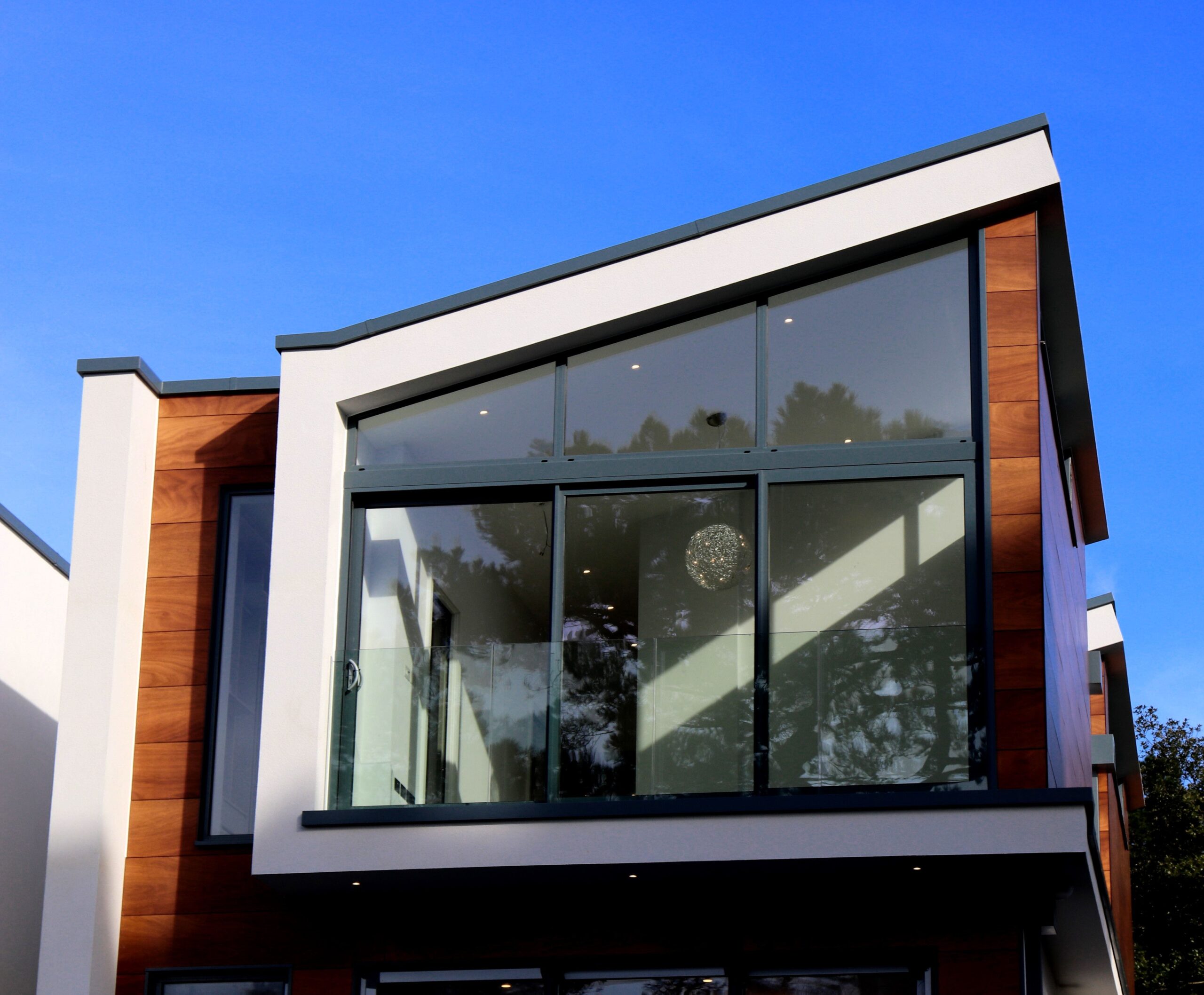 Image Credit: Pexels. CCO Licensed.
1. Video doorbell
Video doorbells are great for security and convenience. They involve installing a camera on/next to your door. When someone rings the doorbell, you can then view the person on the camera through an app on your phone.
Most video doorbells also have intercoms fitted, which allow you to speak through the app and talk to whoever is at the door – which is useful if you need to tell a delivery person to leave a parcel by your door, but you are not at home. Video doorbells come in a range of different prices.
2. Motion sensing LEDs
Exterior lighting can help to illuminate your home at light – helping to make it easier for guests to find their way to the front door, while also putting off burglars who will find it harder to break in undetected. LEDs are a better option than incandescent bulbs because they use less energy and last longer.
You can increase the energy savings by choosing motion-sensing lighting instead of permanent lighting – such lighting only turns on when someone is near the entrance of your property.
The most popular place to install this lighting is above the front door, but it can also be placed alongside your driveway or all across your home's exterior to fully illuminate your home. LED lighting is available in various different levels of brightness. 
3. Aluminum composite cladding
Cladding can protect your home's walls by adding an extra layer of protective material. Traditional cladding options include timber, stone and brick. A more modern option is aluminum composite, which is both lighter and cheaper. Such cladding is also completely fireproof, pest-proof and water-proof.
An aluminum composite panel can be molded and cut to any shape and can also be colored in various ways. Black aluminum composite panels are some of the most popular options on modern homes – they can provide a sophisticated look and a nice contrast against brick or timber.  
4. Colored concrete driveway
Concrete has become an increasingly popular driveway material because of how long-lasting and easy to maintain it is. Some people are put off concrete because of its gray look – but modern concrete can now be manufactured to take on all kinds of colors ranging from a reddish terracotta look to a charcoal slate look. It can also be shaped into different textures, making it a very versatile material.
To install a colored concrete driveway, look for a concrete laying company near you and explore their concrete options. 
5. Full-length windows
Letting more natural light into your home has so many benefits. Increased reliance on natural light can reduce artificial light use and save you energy. It can also have health benefits – helping us to maintain a healthy circadian rhythm and boosting our vitamin D levels. Installing full-length windows into rooms can maximize the amount of sunlight getting into each room. Such windows could even take the form of glass doors on the first floor. When choosing new windows, consider opting for double pane windows for extra insulation and make sure to choose strong durable window frames. 
6. Smart shutters
Shutters can be installed on the interior or exterior of windows. Exterior shutters can have the added benefits of protecting your windows against storm damage or a break-in. While it may be possible to operate these with a switch or button from inside, opting for smart shutters allows you to control them via an app on your phone. This could allow you to open your bedroom shutters from the comfort of your bed. There are shutter companies that can manufacture shutters built to exact dimensions of your windows. 
7. Solar panels
Installing solar panels could be a great investment. Solar power is a renewable energy source that is good for the environment. Using solar panels on your home's roof, you can generate energy from the sun – reducing your home's demand on mains electricity. With enough panels, it may even be possible to power your home entirely off of solar power, so that you don't even have to use mains power.
Solar panels should be placed on the area of the roof that gets the most sunlight throughout the day in order to maximize power generation. Because solar panels can be quite expensive, you may have to consider paying them off in installments. There are many solar panel installation companies that offer such payment plans.