What is a Wealthy Affiliate Review?
After 9 months I am now going to tell you #whatisaWealthyAffiliateReview, as best I can.
Many times I have been asked, "What is Wealthy Affiliate?" when I have mentioned to people that I am now blogging. Usually, the first question is "What is a blog?"
Many people may not have heard of Wealthy Affiliate or blogging, this is my review on Wealthy Affiliate, which includes the answer to the first question, "What is a blog?"
How I Learned about Wealthy Affiliate
As a grandmother of seven, who would have thought I would ever be involved in the online world. Well here I am, and you too could join me at Wealthy Affiliate, if you want to learn to earn from home and enter this exciting world in which we are now living. Don't get left behind on this wonderful journey.
I joined Wealthy Affiliate two years ago but due to my husbands' medical condition, I was unable to do anything with it at that time and actually forgot about it altogether, until February this year when my daughter asked me to be her V.A.
Do you know what a V.A. is?
Well, I certainly didn't at that time, I thought she was saying I was "Virtually Alive" or "Very Aged", which I found insulting, that was until she said, "No, Mom, it is a Personal Assistant but online that is why it is called a V.A. Virtual Assistant. This meant managing her Social Media platforms as she has a number of Websites on which she blogs.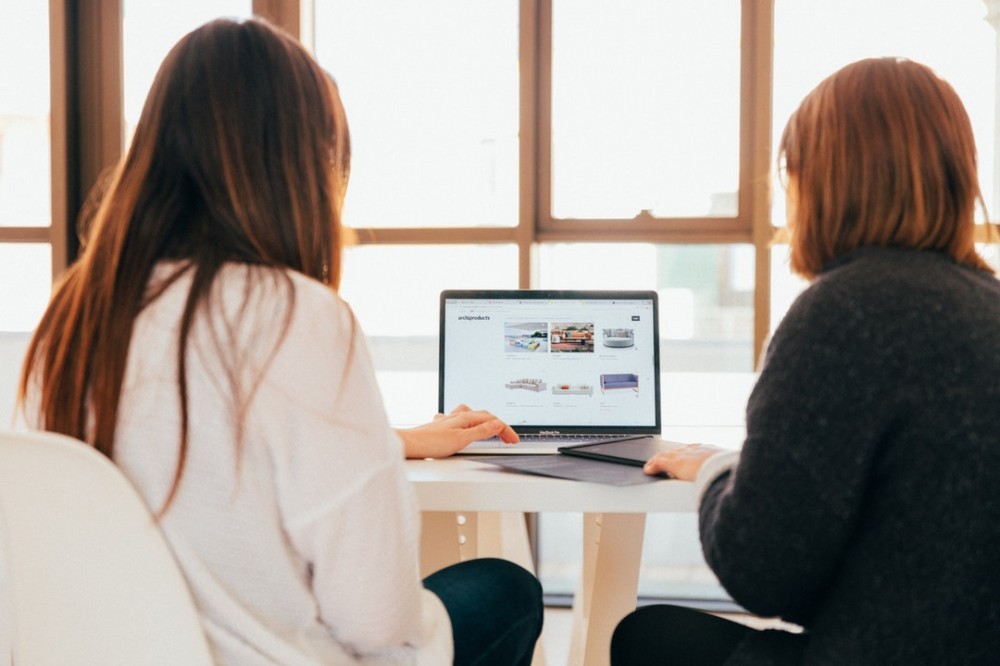 As the only thing I could do on the computer at that time was to email and that didn't always work for me, I would write long letters, only to lose them, Please don't ask me where they went, I have no clue.
Lauren reminded me that I had joined Wealthy Affiliate and it was now time for me to take up the challenge and learn, and that was the beginning of the adventure of my life.
After bringing up my family, running various, mostly home-based businesses, my husband now in Frail Care and being well looked after, this was time for me to expand my extremely limited knowledge. I must be honest and say, it was with extreme trepidation that I began this new venture into the unknown.
Without Lauren's continual encouragement, egging me on when I was afraid, perhaps I may not have achieved all I have.
The Best Thing I Have Done for Years is Join Wealthy Affiliate
Although I knew I could join for free, I knew there were more benefits if I joined as a Premium Member. I wanted to take this very seriously, from the beginning, It is a business, after all.
There would be no going back, and by doing this I would have all the tools I would need to learn as much as I could and, having Scottish blood in me, I was certainly not going to let this opportunity go to waste.
These are just some of the things I have learned during these past 9 months
To choose a Niche, set it up and create content. For those who don't know, a Niche is an interest or passion of yours that you would like to share with others. You have the ability to teach others how to do the things you can do. Having 25 websites available to use for oneself, you could choose to use more than one, but in my experience and in the experience of many others, it is beneficial to concentrate on one, to begin with. There will be plenty of time later on to expand your business.
I learned to understand keywords and the great value they have when creating keyword-rich content. This helps the various search engines, like Google, Yahoo, etc. to find your content and if they like it, will rank it. This helps your business grow by being made visible when others search and find your blog and read it.
That one can make money online and how to go about doing this.
Set up a domain-specific email account.
Inserting pictures into my blogs. 1000s available through Wealthy Affiliate and able also to use my own photos. This is very exciting and makes the blog so much more interesting and readable.
The more blogs you write on Wealthy Affiliate or on your Niche, the more productive you are, in other words, this boosts your rank in Wealthy Affiliate. It also means that your blogs are seen more often in the Search Engines.
There are a number of ways to monetize your blog, it doesn't matter what Niche you choose. All this you will learn in the training.
Wealthy Affiliate has a wonderful helpline which is available 24/7.
How to master social media engagement. This is enormous fun but beware it can also become very time-consuming. What I do as once I have made my morning coffee, I go back to bed and while the coffee, which I drink black, is cooling, I do my social sharing. I also find that my brain works better in the morning so prefer to blog then, and social share in the afternoon instead of snoozing.
The Step-by-step training is superb. Even an old duck like me can understand it.
All the Wealthy Affiliate Members I have had anything to do with, are the friendliest and most helpful people you could wish to meet. It is such fun to learn about so many other parts of this wonderful world through interaction with them.
You Will now Understand Why I Love Wealthy Affiliate
It is no wonder that there are so many members at Wealthy Affiliate. People, who, like me, want to work from home or wherever your heart desires, and pocket allows. Not having to drive into work in heavy traffic.
Work the hours that suit you. Some people are morning people and some find it easier to concentrate when the children are safely tucked up in bed.
Wealthy Affiliate is what I call "my University in the Air" as I have gained so much knowledge on all levels. I commend Kyle and Carson for all the hard work they have put into bringing this amazing opportunity to us.
I would like all those who give of their time and knowledge to give seminars, interactive training, advice, webinars etc. to know just how grateful I am.
In Nine months I have gone from "Ditz-know-nothing" to Rank 43. That is something I could not have done without you all.
Invitation
This is an invitation to anyone out there, who wants to learn, perhaps needing to earn more for their family, to come and join me at Wealthy Affiliate. Open yourself up to new experiences, it is so invigorating and such fun. You may be sure of a very warm welcome.