What Services Does Hospice Provide?
There may come a time in your life when someone close to you is struck down with a debilitating illness.
Initially, it may not be a problem for you to cope with the needs of your loved one, but as the disease progresses nursing becomes more difficult.
Choices for further nursing care will have to be made with medical professionals' advice. This will be one of the hardest decisions you will have to make.
Having the professional guidance of the staff at the hospice will be of great benefit. They will be able to put your mind at ease as you as the primary carer will be working alongside them each step of the way.
This will ensure that your loved one will be safely and lovingly cared for until the end.
So, what services does Hospice provide?
To find out more, keep reading.
WHO IS THE PRIMARY CAREGIVER?
Once a patient enters hospice care, he or she will be asked to nominate someone to be their primary caregiver who is typically a close friend or family member.
This person works alongside the hospice care team to establish a care plan that is based on the patient's preferences and needs.
The primary caregiver will remain the primary individual to help make crucial decisions regarding the patient's care throughout the process.
WHERE IS HOSPICE CARE PROVIDED?
Hospice companies most regularly offer services in the patient's home.
However, it could also be given by independent or free-standing facilities that are specially designed for providing hospice care, or via programs that are based in nursing homes, hospitals, healthcare systems, or assisted living centres.
HOW DO YOU PAY FOR HOSPICE CARE?
1. GOVERNMENT PROGRAMS:
VA Benefits – covers hospice care
Medicare – covers hospice care via the Medicare Hospice Benefit
Medicaid – is elective and covers hospice care, however, this could vary by state.
2. PRIVATE INSURANCE:
Many private or home-based insurance policies cover some of the costs of hospice care.
However, it is best to check with your insurance company about the various plans available that are covered for hospice care.
3. UNINSURED PATIENTS:
For patients who do not have the necessary insurance, or that might not have full coverage for hospice care, certain hospice organizations might offer care at a reduced cost based on the patient's ability to pay or at no cost.
They are often able to do so through grants, donations, or other financial sources.
Check out this hospice billing company for more detailed information about hospice care billing.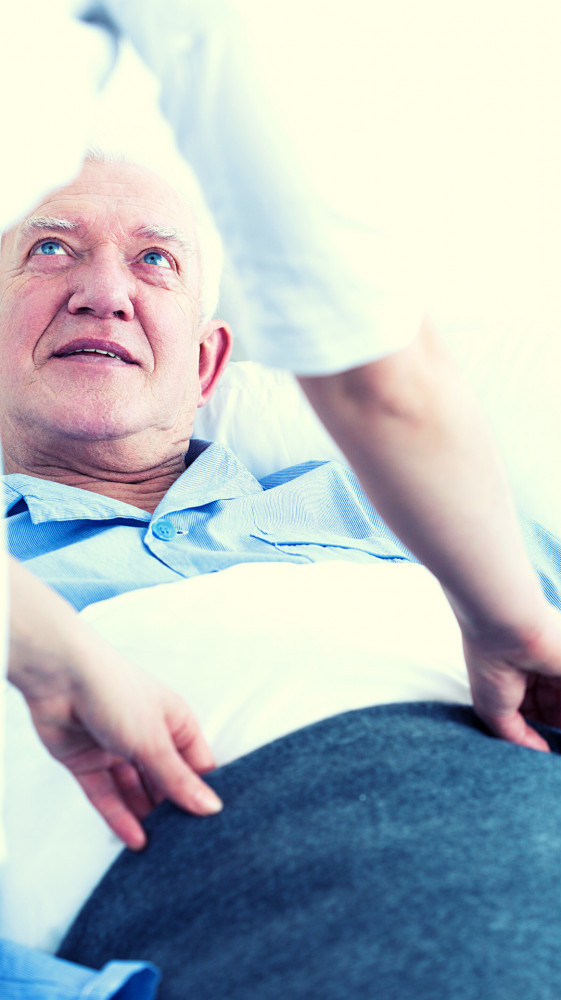 WHAT SERVICES DOES HOSPICE PROVIDE?
1. HOME-BASED HOSPICE CARE
Most patients received hospice care at home.
Individuals who live in assisted living facilities, residential facilities, or nursing homes are able to get hospice care as well.
If hospice care is necessitated for such a person, it might be viewed as in-home care because the person is residing in the facility.
Health insurance coverage can differ regarding this.
Care starts as soon as the patient is admitted to a hospice program.
A hospice team member will visit the home or facility to learn more about the patient and his or her needs.
The primary caregiver will be responsible for the patient's physical care and schedule individuals to assist with care.
The hospice team might also be able to locate volunteers to stay with the patient if needed.
The hospice nursing visits are scheduled in such a way to be re-evaluated frequently.
To deal with the needs of the patient or crisis situations, home hospice programs have nurses on-call 24/7 to make home visits, or to send out a team member to visit the patient in between scheduled visits.
Medicare-certified hospice agencies should offer pharmacy, nursing, and doctor services at all times.
2. FREE-STANDING OR INDEPENDENT AND IN-PATIENT HOSPICES
Several communities have in-patient hospice companies that offer in-home care services.
They might also be free-standing or independently owned hospices that offer in-home care.
Respite care might also be available in certain inpatient hospice providers.
3. HOSPITAL-BASED HOSPICE CARE
Many hospitals offer hospice programs that provide the patient and his or her family easy access to hospice services and 24/7 care services.
Once the patient is discharged and is comfortable again, his care will return to in-home hospice care.
4. LONG-TERM CARE FACILITY OR NURSING HOME-BASED HOSPICE CARE
Many nursing homes and long-term care facilities have their own hospice units.
They may also have nurses that are specially trained to assist hospice patients. Or, they may make arrangements with independently owned hospices or home healthcare agencies to provide the necessary care.
This could be a viable option for patients who require hospice care but do not have a primary caregiver at home to provide care.
CONCLUSION
Keep in mind that the reason you have sought help is because of the love you have for the patient and that you have checked all the options available.
Now that you are more familiar with the services that hospice provides, you can start confidently looking into hospice care options for yourself or a loved one that requires hospice care services.