There are so many reasons to purchase your own home, and What fun it is to open the Sunday Newspaper to look at the wonderful homes advertised and dream of owning one of them.
After browsing and dreaming, then comes reality and discussion about the house you would like and the location.
According to the Housing Agents, the three most important thing to consider is location, location, location.
One must also take into account what your needs are.
Are you just starting out on the housing ladder?
What are your needs? Are you married with a family?
Perhaps when keeping this in mind, it would be advisable to buy the cheapest house in the best area. You can take your time building on at a later stage but first one must think of the financial side of things.
How are you going to fund the purchase of the house?
Have you saved for a deposit if it is required? Contact The Associates Home Loan of Florida and they will be able to help you with all your questions about what would be required as a deposit, etc.
When you are considering the cost of the property, think also of transfer fees, the stamp duty, Agents Fees.etc.
If you already own a home and also the time it might take to sell the home you are in at present.
The Estate Agent will be able to help by giving you advice on selling your home.
DREAMING IS ONE THING, DOING IS QUITE ANOTHER.
It takes a lot of confidence in your earning capacity to go from renting property to owning one, but it also makes sense to put the money you are spending into a property that will be your own, and not continue to pay off someone else's bond.
Here are things to take into account when purchasing your own property.
Are you planning to stay in the city or town you are in at present, and if so, for how long?
Will the house you are thinking of buying suit your needs?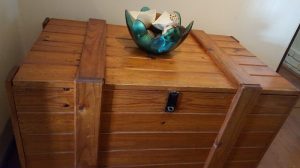 Do you have hobbies that you will need space for? Carpentry, for instance, you shall need garage space for all the machinery.
You might require a spare room to use as a sewing room if you are a keen sewer.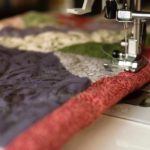 Should you have a family, are there good schools nearby or would you have to travel to take the children to school?
Would you have a distance to travel to work each day and in what traffic?
What is your chance that you will be transferred away?
If you are thinking of starting a home business, is this permitted in the area you are looking at?
EXCITEMENT REIGNS
There is so much to consider when purchasing a home which makes it so exciting but takes all the advice you can get before you actually sign on the dotted line. The excitement must not cloud your judgment that is why it is so important to go to a good company such as The Associates Home Loan of Florida.
Now that you have done all you need to do to be assured of the best service, you can get on with planning the decor, etc. of your new home. What fun!